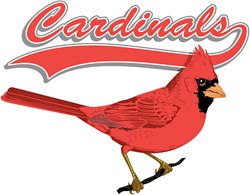 St. Louis, MO (PRWEB) October 27, 2013
Cheap Concert Tickets reports that demand is at an all-time high for Cardinals vs. Red Sox World Series Tickets. This trusted secondary ticket exchange has rolled back pricing on all World Series tickets to help fans afford tickets to the Fall Classic. Cheap Concert Tickets has also extended their customer appreciation promo code SAVE for extra checkout savings.
After what was one of the most memorable finishes in the history of the World Series, the St. Louis Cardinals took a 2-1 series lead against the Boston Red Sox. The play began with Dustin Pedroia making a miraculous diving stop and throw home to Jarrod Saltalamacchia to retire Yadier Molina. After Saltalamacchia made the tag on Molina, he overthrew third base in an attempt to retire Allen Craig. Third basemen Will Middlebrooks dove to attempt and stop the ball and while on the ground, tripped Craig. Third base umpire Jim Joyce – the center of controversy in the past with Armando Galarraga – called obstruction. Both teams continued the play which eventually saw Daniel Nava make a great throw home in time to tag out Craig. Home plate umpire Dana DeMuth called the runner safe based off the obstruction call and the Cardinals stole game three at Busch Stadium.
The Cardinals are hoping to pick up their 12th World Series championship and third since 2006 and are a step closer to achieving the feat. This series is the fourth time these two teams have met in the World Series and the Cardinals hold the edge with two titles. In their most recent World Series battle, the Red Sox picked up the four game sweep and ended their World Series drought.
St. Louis is a team that is built for postseason and despite a roster that changes regularly, continues to find a way to get the job done when it matters the most. The 2013 Cardinals postseason team has been led by Molina, Carlos Beltran, Matt Holiday and Mat Adams. Molina leads the team in hitting during the postseason. He hasn't been hitting for power this postseason, but the National League Most Valuable Player nominee is one of the greatest leaders in professional sports.
In the case of Beltran, he has been doing it with power and defense throughout the playoffs. He robbed David Ortiz of a home run at Fenway Park, doing what Torii Hunter was unable to do in the American League Division Series. Offensively, Beltran has hit several home runs and is MLB RBI leader this postseason. Holliday has come around in the playoffs after a regular season that saw mixed success. He has a great average and has hit for power when the team needed it the most.
The pitching staff for the Cardinals has also been getting it done, led by rookie Michael Wacha and his 4-0 record, as well as team ace, Adam Wainwright. In October, traditionally speaking, pitching has been what wins championships and the Cardinals are hoping that tradition holds true.
About Cheap Concert Tickets:
Cheap Concert Tickets delivers tickets to sold out concerts and events worldwide when no one else can, and they do so at discounted prices. As a member of TicketNetworkDirect, they can guarantee the delivery of tickets on time for sporting events like the World Series, NASCAR, NBA, NFL, and NHL, and for the hottest theater and concert events too like Radio City Christmas Spectacular tickets. With CheapConcertTickets.me customer service is a priority, for more information email support(at)cheapconcerttickets(dot)me.