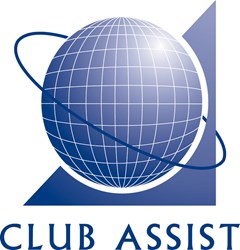 This investment supports Club Assist's continuing growth in the mobile battery program.
Orlando, FL (PRWEB) October 29, 2013
Club Assist, a motoring club service provider for the AAA/CAA mobile battery program, has opened three warehouses in North America with further expansion plans into 2014. The service warehouse facilities bring the organization's total distribution network to 7 warehouses, servicing over 1,000 contracted service providers within 45 motoring club territories across the nation.
One of the three new warehouses located in Peoria, Arizona was open for operation in August 2013. The locations in Glen Burnie, Maryland and San Jose, California are scheduled to open by the end of November 2013. Club Assist will have an additional 31,000 square feet of warehouse facilities with 16 employees to support the expanded territory coverage.
Club Assist's unique service model is built around servicing partner motoring club members around the world. The warehouse openings provide Club Assist with the advantage of delivering an additional 71,000 battery units to another 127 fixed site and mobile route locations in a 150-mile radius surrounding the areas of Phoenix, Baltimore, and San Francisco bay.
"We take exceptional pride in providing the best in service delivery to our partner clubs and their members," said John Tutt, Executive Vice President of Club Assist North America. "In addition, this investment supports Club Assist's continuing growth of the mobile battery program." Tutt believes this distribution expansion solidifies Club Assist's commitment towards taking time out of the service delivery chain through expedited delivery of battery stock to the sites.
Another warehouse opening is being planned for the Philadelphia metro area by 2014.