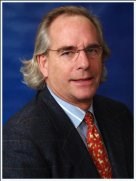 We are in the process of an old fashioned currency devaluation war. Abenomics pushes Japanese investors offshore and weakens the yen. This effort will keep the spigot of liquidity open for longer than expected resulting in prolonged yen carry trades.
Greenwich, CT (PRWEB) October 29, 2013
The Ivy Family Office Network hosted its 2014 Family Office Outlook Forum in Greenwich, CT on October 24th with a discussion on "2014 Portfolio Allocation" led Tom Sowanick. Mr. Sowanick is the Co-President and Chief Investment Officer of OmniVest Group, LLC.
According to Mr. Sowanick, "We are in the process of an old fashioned currency devaluation war. Abenomics pushes Japanese investors offshore and weakens the yen. This effort will keep the spigot of liquidity open for longer than expected resulting in prolonged yen carry trade."
Mr. Sowanick also explained, "During the course of the last year and for the near future we are taking actions including, (1) reducing exposure to CTA's and now have zero exposure to this investment space. (2) eliminating exposure to L/S managers and will continue to reduce exposure to managers that only give us access to beta strategies. (3) increasing exposure to European credit and distressed credit. We are also considering investing in go anywhere strategies but need to get a deeper understanding of their risk profiles."
Other speakers on the panel included Michael Ingwer of Acies Group, Anders Ekernas of Hillswick Asset Management and Ed Matluck of Navigant Capital.

Tom Sowanick is an industry veteran with 30 years of financial services experience. Prior to joining OmniVest, Tom was the CIO for Clearbrook Financial and held several senior executive positions at Merrill Lynch, including Chief Investment Officer for the Private Client Group. Tom also led ML's global macro research effort with responsibility globally across multiple disciplines. This role gave Tom the unique experience of crossing many silos to create a truly independent research product that covered many market sectors. Tom traveled extensively throughout the United States and the world. He traveled more than fifty times to Asia, Europe and Latin America during his tenure.
Tom has been recognized by Institutional Investor twelve consecutive years as an All Star Fixed Income Strategist and also by Harvard Business School. Tom is featured periodically on Bloomberg TV/Radio, Fox Business TV/Web Live/Radio and CNBC. Tom received a bachelor's degree in economics and literature from American University, and pursued graduate studies in economics from the same school. He has held Series 7, 63, 24, 86, and 87 securities licenses. Tom is widely published in the global arena for his economic and financial market insights.
About Omnivest
OmniVest offers a range of Investment Services that are built around the strategic, macro-economic views of our CIO, Tom Sowanick a 30 year industry veteran
Moreover, in addition to Tom's strategic views, Omnivest Group's Co-President, Frits Besselaar, is responsible for alternative investments on a global basis. These solutions are customized to client's goals and often include allocations to some of the leading alternative investment managers around the world.
The Ivy Family Office Network Forum provides an ongoing dialogue for family offices to support high-value education and information on trends for family office investing, structure and operational excellence. Attendees gain practical strategies and solutions to achieve both short and long-term objectives. The program features off-the-record, peer-to-peer discussions in a non-commercial setting, in-depth and highly interactive sessions.
About The Ivy Family Office Network
The Ivy Family Office Network, IvyFON, is a leading peer to peer global family office network with several hundred family offices attending events around The Americas every year. Some of the more than 1,500 past speakers include more than half of the top 10 largest asset allocating consultancies, pre-eminent alternative investment funds, leading institutional investors, best-in-class asset management professionals, family office subject matter experts and world-class family offices.
Premier Speakers have included Harry Gruber, Nick Maounis, John Taylor and many others. Forum sessions are multi-format and cross-disciplinary covering a range of family office centric topics.
IvyFON's orginates from one of the United States' oldest and largest alternative investment networks, the IvyPlus network. IvyPlus originated as a peer to peer private equity, real estate and hedge fund network consisting of Ivy League and comparable school alumni as well as meritorious participants in the program. The group includes New York City and Los Angeles deal networks across multiple disciplines including private equity, health care and real estate. More than 12,000 investment, family office and institutional investment professionals have attended forums globally.
For more information on Omnivest Group contact Tom Sowanick at tom@omnivestgrp.com. For more information on the Ivy Family Office Network, contact us at 646-290-8114 or at ivyfon.com/contact.html.