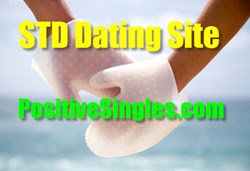 Los Angeles California (PRWEB) October 28, 2013
PositiveSingles.com, an STD dating site, is going to cancel the accounts of members who are not infected by a Sexually Transmitted Disease. With the move, the site aims to ensure that all the members on the site are STD infected people. The checking and cancellation process will start from November 01, 2013 and accounts of people who are not STD infected would be closed down. The whole process would take around one week.
The biggest problem with an online dating platform is the safety concern of its members. Safety tips and advice are offered by almost all platforms for their members. However, only few are able to understand if the person they would be dating is going to harm them in the near future. PositiveSingles.com is majorly a site intended only for STD infected people, so privacy is the most important issue for all its members. The site would cancel all the non-STD infected member's accounts to make sure the privacy of its members is protected.
Sources confirmed online privacy; an important aspect even with the non STD sites is an even bigger issue with the platforms catering to STD infected people. PositiveSingles.com would not only monitor the recently registered accounts but also ensure that all the members are STD infected. The site also plans to carry out similar checks at regular intervals in near future.
Jeffery Z, the marketing manager of PositiveSingles.com said, "We try every way to protect the privacy and safety of every member on our site. Deleting accounts is one of them."
About PositiveSingles.com
As the largest and most trusted online dating site for people living with Herpes, HPV, HIV / AIDS, Hepatitis, Chlamydia, Gonorrhea, Syphilis and other STDs, PositiveSingles.com is completely anonymous and cares about members' privacy more than other sites. You are not required to submit any information that you are not comfortable with on this site. Whatever you are looking for Herpes dating, HPV dating, HIV AIDS dating, or any other STD dating, PositiveSingles.com is the best place.