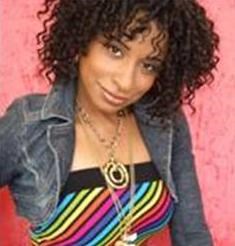 (PRWEB) October 30, 2013
Bennett College and University of North Carolina - Greensboro graduate creates her own One Woman Show called BAG LADY to hit Hollywood stage in May 2014. Tammi Mac, former number 1 morning show host at WBHJ, 95.7 Jamz, has made it big in Hollywood on TV commercials such as McDonald's, Verizon, Kraft Macaroni and Cheese, her most recent national spot for Geico, has also starred in TV, movies and is a top radio host in Los Angeles owned by the legendary Stevie Wonder. She is now embarking on a huge feat to star in her very own One Woman Show entitled, Bag Lady. Mac, who has worked with the Birmingham school district and created educational theatre productions for predominantly African American schools in the district, has become quite the name in Hollywood. Her One Woman Show, details explosive accounts of her most intimate relationships and premieres May 3, 2014. She has launched a Kickstarter campaign to assure that her stage production is the most successful it could be. The Kickstarter campaign is one of the most creative and detailed campaigns on the crowdfunding website. To check it out, just log on to kickstarter.com/projects/tammimacbaglady/bag-lady-a-one-woman-show-and-web-series or just log onto kickstarter.com and search BAG LADY.
About The Burke Management Firm
The Burke Management Firm is a Los Angeles-based entertainment management company that provides a comprehensive service to celebrity talent including but not limited to actors, comedians, reality TV stars, athletes, musicians, models as well as authors. Since its inception in 2007, the firm manages notables such as Roy Jones, Jr., Basketball Wives LA star Jackie Christie, Todd Bridges, Michael Coylar, OWN's Six Little McGhees as well as WWE Superstars Titus O'Neil and Darren Young. The Burke Management Firm was founded by Vanzil T. Burke with the vision to provide incomparable management services to all of its clients. The Burke Management team is strategically located in Los Angeles, California, Atlanta, Georgia, and Orlando, Florida.