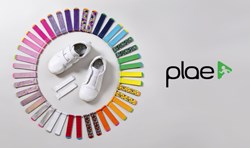 "They say it takes a village, let's start with yours!" says Jonathan Spier, PLAE CEO.
San Francisco, CA (PRWEB) October 30, 2013
In 1954, the United Nations declared November 20th, Universal Children's Day to be a day of play and activity promoting the importance of education and the welfare of children.
Yet, less than 4% of public schools in the U.S. offer art and daily physical education. Founder and Chief Designer of PLAE, Ryan Ringholz says, "We really wanted to do something that could have an immediate and direct impact so we thought a grassroots collaboration with our local communities to support their own PTAs was perfect!" So, in honor of Universal Children's Day, PLAE will team up with our customers to "PLAE-it-forward".
From October 27th until November 20th, schools can register to receive a unique code. Each time the school's code is used during checkout at http://www.goplae.com, PLAE will donate 20% of online purchases to that school's PTA.
On November 20th, PLAE will deliver a check to each school's PTA.
"They say it takes a village, let's start with yours!" says Jonathan Spier, PLAE CEO.
PLAE shoes start at $49.95 and is available at http://www.goplae.com and in select retailers across the U.S.
About PLAE:
Founded in 2012 by Ryan Ringholz, the design guru behind Puma, Diesel and UGG - PLAE creates footwear for children that is engineered for fit and customized for fun. PLAE fuses design with technology to champion a fun, active and imaginative lifestyle for kids…of all ages. PLAE shoes are eco-friendly, washable and customizable. PLAE's vision is to leverage design with social platforms to engage a community of collaboration between consumer and company to create evolved products.