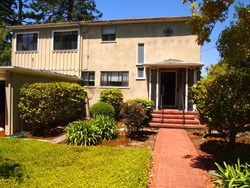 I have always tried to find a way to turn anything bad that happens into something good.
San Francisco, CA (PRWEB) October 28, 2013
Internationally-known author Gini Graham Scott was inspired to create a series of books and films about current social problems after undergoing a series of difficulties due to the economic collapse known as the Great Recession. These difficulties started at the end of 2011 when her credit line was suddenly reduced though she had paid her bills regularly, and she had to sell her house when it was about to go into foreclosure. Then, though her small profit from the sale was enough to move to a rental in San Francisco, she got a huge tax bill based on the increased value of her house after living there for 17 years, not based on the much smaller amount she actually made from the sale.
Her experiences inspired a two documentaries about economic turmoil: Middle Class Homeless: Families in Trouble and Middle Class Homeless: The Crisis, two music videos, Bad Bad Banks and Credit Card Rap, which tell her story about how Wells Fargo, the Bank of America, and CitiBank suddenly reduced her credit limit though she had been making regular payments, and a book: Living in Limbo: From the End to New Beginnings about a year of living in crisis.
Even more significantly, her experience of living on the edge inspired The Suicide Party, the story of a businessman who decides to have a "suicide party" with his friends' help to raise enough money to save his house and get back on his feet, or he'll end it all, leading to a media frenzy and unexpected results. The planned film has since gained a director, lead actor, and cast of supporting actors with Hollywood connections and is going into production in January 2014. It has a website at http://www.suicidepartyfilm.com and an international Save Dave campaign, at http://www.savedave.net has been launched featuring an international video competition for individuals to create 10-30 second videos on why we should save Dave, with rewards for the best, funniest, and most creative videos.
Now, inspired by her big tax bills from the IRS and State of California, Scott has launched a Forgive Our Taxes campaign to change the tax and bankruptcy laws to be fairer to once successful but now struggling people. Also, she has filmed the Forgive Our Taxes: The Victims documentary, which shows the devastating experience of people who have lost their jobs, business, or homes and then get large tax bills they can't discharge in a bankruptcy. The film will premier at the Scary Cow Film Festival at the Castro Theater in San Francisco on November 2nd and then will be shown at other festivals. So far, the campaign includes a website at http://www.forgiveourtaxes.com and a Forgive Our Taxes Facebook page.
In addition, inspired by her experiences of confronting the growing inequality in America first hand, Scott has sold a book: The New Middle Ages to Palgrave-Macmillan. The book compares the growing divide between the haves and have-nots in American to life in the Middle Ages, when the royalty, nobles, and church officials lived a life of luxury while most of the other people suffered as lowly peasants, farmers, and slaves. The book will be published in 2014.
Next in the pipeline is a just completed music video: Bankruptcy Blues, telling her story of how she has filed for bankruptcy and is getting ready to start over. The video, now being edited, will be completed in November – just in time for Thanksgiving, which couldn't be more appropriate, and will be featured in several upcoming film festivals.
Gini Graham Scott is the founder of Changemakers Publishing and Writing and the author of over 50 published books with major companies, as well as 30 books published by her own company Changemakers Publishing. She also writes books and scripts for clients. She has spoken about the topics of her books to many groups and the media, including appearances on Good Morning America, Oprah, and CNN. She received a Ph.D. in Sociology from the University of California in Berkeley, a J.D. from the University of San Francisco Law School, and M.A.s in Anthropology, Mass Communications and Organizational/Consumer/Audience Behavior and Popular Culture and Lifestyles, and a M.S. in Recreation and Tourism at California State University, East Bay. She is now pursuing an MA in Communications there.