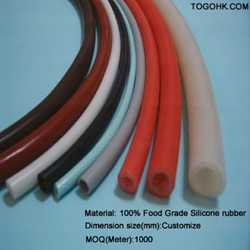 (PRWEB) October 28, 2013
Today, TOGOHK.com, a leading company of various silicone molds in the global market, has proudly announced its FDA approved hookah silicone hose collection. What's more, the company has launched a special offer on these exclusive FDA approved hookah silicone hoses. All the new products are now offered at discounts, up to 28% off.
According to Terry, a senior spokesman of the company, "FDA" stands for The Food and Drug Administration, which is an agency within the U.S. Department of Health and Human Services. It includes the Office of the Commissioner and four directorates overseeing the core functions of the agency: Foods and Veterinary Medicine, Medical Products and Tobacco, Global Regulatory Operations and Policy, and Operations. The products that are approved by the FDA are very excellent in terms of quality and safety.
"We are very excited to add the FDA approved hookah silicone hose collection to our product line. We have rich experience in the industry and now we are confident that our new released items will be popular among customers from several industries. They will certainly meet the needs of clients from around the world. Despite of the low rates, each of our products is of top quality. Please note that the special offer is valid until the end of this month," Terry sates.
About TOGOHK.com
Founded in 2003, TOGOHK is the leading company of silicone products; the company has developed into a modern enterprise that offers its customers worldwide a one-stop silicone product solution from conception to delivery. With high technology engineering and advanced CAD and CAM, the company has been serving more than 3000 customers from over 70 countries.
More details at: http://www.togohk.com/?gallery=silicone-tube