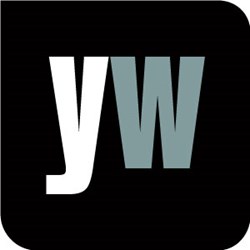 Gatwick, West Sussex (PRWEB UK) 11 November 2013
On October 8th, audience of several hundred gathered at Emory University's Glenn Memorial Auditorium, Atlanta, to hear the Dalai Lama speak about enlightenment, The Marietta Daily Journal reported October 14th. According to the article, "Locals get a dose of enlightenment from Dalai Lama," Tenzin Gyatso, the 14th Dalai Lama, is now 78-year-old and impressed audience members with his message of compassion. Smyrna attorney David Triviño, who attended the lecture, commented, 'The Dalai Lama is such a spiritual person and has such a calming effect. He discusses wisdom and truths that have been around for a long time, but hearing directly from him and being in an environment like this, you really kind of centre yourself and realise what's important in life.' (http://mdjonline.com/view/full_story/23852517/article-Locals-get-a-dose-of-enlightenment-from-Dalai-Lama?instance=secondary_story_bullets_left_column)
With this in mind, Yourwellness Magazine turned to Polly Campbell, author of How to Reach Enlightenment, to explore spiritual practices that aid in wellbeing. According to Campbell, 'Some call it consciousness or self-realisation, but no matter how it is labelled, enlightenment is a state of being where you are no longer separate from the higher source or energy. You are part of the universal source and it is in you…Spiritual practice can help you establish habits and thought patterns that move you out of your ego and align you with your higher self. From this position there is greater clarity, possibility and peace.'
Campbell gave Yourwellness Magazine three practices which can help readers to reach enlightenment:
1. Gratitude. This is simply noticing gifts in life and appreciating them. It can help to write down three things every day, and saying 'Thank You' for each one.
2. Compassion. This is the act of relating to others and the self in a kind and loving way, acting with concern and kindness to support others through challenges.
3. Mindfulness. This is about paying attention and accepting things without judgment or criticism.
How to Reach Enlightenment is published by Hodder Education.
To find out more, visit the gateway to living well at http://www.yourwellness.com.