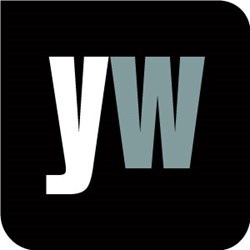 Gatwick, West Sussex (PRWEB UK) 11 November 2013
Hundreds of clowns have gathered in Mexico City for a "laugh-a-thon" to protest against gang violence in the country, ITV News reported on October 24th. The article, "Hundreds of clowns hold 'laugh-a-thon' for peace," noted that roughly 500 entertainers from across Latin America laughed and played an assortment of comedy instruments for 15 minutes, also in protest against reports that a gunman had disguised himself as a clown to kill a drug lord last week. Participant Esteban Garcia commented, "We want a little bit of peace. We spread happiness, laughter, smiles. That's why we're clowns." (http://www.itv.com/news/update/2013-10-24/hundreds-of-clowns-hold-laugh-a-thon-for-peace/)
This inspired Yourwellness Magazine to look at a new book about the importance of laughter. Yourwellness Magazine was granted access to Joe Hoare, who, with The Barefoot Doctor, co-authored "Awakening the Laughing Buddha Within." Hoare commented, "When you have a good laugh, you trigger the release of endorphins, your brain's happy hormones. You give yourself a natural lift that can last for hours. You can even wake up in a good mood…All you need to do is persevere. And the delightful thing about smiling and laughing practices is they are naturally enjoyable."
Hoare also gave Yourwellness Magazine four tips for laughing more:
1. Regularly dose up on good news, comedy shows and funny stuff on YouTube. This is especially good to do at night.
2. Try to make as many people as possible smile during the morning commute.
3. Get in front of the mirror and just smile willingly.
4. Smile in a good-natured way for 15 seconds, three times a day. Do the first smile as early as possible, even before getting out of bed, then smile once in the middle of the day and once again at night.
"Awakening the Laughing Buddha Within" is available on Amazon and http://www.joehoare.co.uk.
To find out more, visit the gateway to living well at http://www.yourwellness.com.