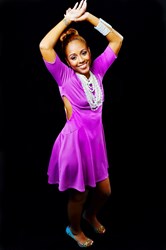 No need to shop for a new shirt, just change the style of one already in your closet.
Bowie, MD (PRWEB) October 29, 2013
I Don't Know, LLC is a Women-Owned business registered in the State of Maryland, providing fashion design, clothing alteration, restyling and recycling services nationwide. A team of expert fashion designers and alteration consultants bring a combined 60+ years of fashion designing and "ReStyling" creation to various garments.
I Don't Know, LLC is completely web-based. While inquiries are handled via a toll-free number and e-mail address, all orders are done through the company's website. Customers complete an online Wardrobe Profile Form that offers detailed customizing options for "ReStyling." The emphasis is on "ReStyling" primarily because the company does not resize garments; therefore, no measurements or visits are required. Simply complete the Wardrobe Profile Form, await an e-mail confirmation, ship the garments and the company will do the rest! I Don't Know, LLC also have convenient "Stop & Drop" locations serving the Washington Metropolitan Area.
This company is eco-friendly, offering recycle credits for discarded garments. Additionally, the company offers dry cleaning services for "ReStyled" garments with guaranteed processing, "ReStyling," packaging and shipping of all orders within 2 to 6 weeks.
I Don't Know, LLC's hours of operation are Monday to Friday, 8:00 a.m. – 8:00 p.m. EST. Our telephone number is toll-free (888) 263-5418.
For additional information about I Don't Know, LLC, visit http://www.idontknowllc.com.
Additionally, I Don't Know, LLC supports industry service providers such as, CCJ Designers Lounge, Traci Lynn Jewelry, Mocha Makeup, JChrome Photography and Jill on Keys Productions. Since its inception in September 2012, I Don't Know, LLC has expanded services to provide alteration contractors for various Washington Metropolitan Area dry cleaning locations!