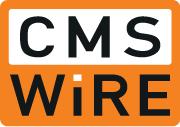 "The need to organize digital content has rapidly become a crucial task, hence why DAM solutions are in-demand ... A more critical question is whether value can continue to be obtained from the current DAM platforms." Ralph Windsor
(PRWEB) October 28, 2013
CMSWire.com, a web magazine focused on customer experience management, social business and document management, is holding a Tweet Jam to discuss the current and future state of the digital asset management market.
As the use of rich media files explodes, more companies are looking for solutions to help manage their digital assets. Some vendors now build DAM functionality into file sharing solutions and Web CMSs to meet this demand. Where does this leave standalone DAM solutions, and how do they compete?
Join in on October 30th at 10 am PDT / 1 pm EDT / 1700 GMT as CMSWire and the broader CMSWire community spends an hour discussing the current and future state of DAM.
These questions will shape the discussion:
1. Name three functions or tools that differentiate DAM from other file sharing services.
2. Under what circumstances would a company not require a pure play DAM system?
3. Do you think the specialization of DAM solutions benefits or threatens the industry?
4. What's the biggest challenge facing DAM today?
5. Best of breed vs. platform approach - what factors drive this choice?
6. What direction do you see the DAM industry going in the next five years?
To help answer these questions, CMSWire has assembled a great group of industry experts to share sights and field experiences. Panelists include:
David Diamond, Director Global Marketing, Picturepark
Elliot Sedegah, Senior Product Marketing Manager, Adobe
Irina Guseva, Senior Analyst & Advisor, Real Story Group
Jane Zupan, Vice President Marketing, Nuxeo
John Horodyski, Partner, Optimity Advisors
Ralph Windsor, Contributing Editor, DAMNews
Ron Selvey, Vice President Marketing, WebDAM Solutions
All experience levels are welcome to join in, just tweet all questions and/or responses throughout the Tweet Jam. By using the #CXMChat hashtag, messages will automatically become part of the discussion.
Tweet Jam Participation Guidance
Twitter is a highly flexible medium. In order to keep the discussion useful to all, participants should follow the following guidelines:
Introduce themselves with their first #CXMChat tweet. Include name, job title and organization.
Subsequent tweets must start with the question number being responded to and the #CXMChat hashtag. For example, "@bigbird Q2 The fragmentation of DAM solutions threatens the market #CXMChat "
Please don't pitch products or services; stay knowledge focused
Keep the discussion professional, but informal
Remember that this is a public chat - be thoughtful
About CMSWire
The CMSWire.com web magazine, published by Simpler Media Group, Inc., focuses on customer experience management, social business and information management practices and tools. The publication was founded in 2003 and currently has more than 300,000 monthly readers.