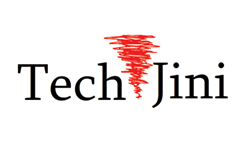 Princeton, NJ (PRWEB) October 28, 2013
TechJini, a fast-growing mobile application development company with global delivery capability, has formally been chosen among the top 20 most promising mobile application companies by SiliconIndia, a leading pan-India business technology news authority.
A distinguished panel comprising of accomplished CEO's and CIO's, analysts and the editorial team of SiliconIndia decided on the Top 20. SiliconIndia lists these companies as the ones who are creating a buzz in the market with their mobile apps serving specific needs of the customers. The SiliconIndia Top 20 ranking is the latest of many global industry accolades for TechJini and follows TechJini's recognition as a finalist for the Red Herring Top 100 Award.
TechJini specializes in emerging technologies which include Mobile, Cloud and Big Data services. Leveraging the rapid adoption of mobile, the company has gained considerable traction on both enterprise and consumer oriented applications.
Amit Rana, CTO of TechJini, says, "We are pleased to have been named as one of the top 20 enterprise software companies by SiliconIndia. It reaffirms our best-in-class capabilities and recognizes the contributions from each of our employees who have enabled our company to achieve this level of success."
"A healthcare company looking to replace some expensive medical devices, a moving company that provides relocation services looking for a substantial increase in the number of quotations to closures, or a large retailer looking to streamline the process with the help of mobile, TechJini is a one-stop mobile solutions provider for all of them," adds a SiliconIndia spokesperson.
About SiliconIndia
SiliconIndia is the largest community of Indian professionals featuring technology, business, entrepreneur news,events, expert blogs, articles and career opportunities. They have emerged as the most trusted source for news and information source for IT professionals nationwide.
About TechJini
TechJini is a multinational mobile development company with offices in Princeton, Tokyo and Bangalore. The company caters bespoke solutions on rapid app development to clients across the world. Leveraging their vast experience and unmatched expertise, with a team of over 130 engineers and counting, they have delivered hundreds of successful Android and iPhone mobile applications across various platforms.
To experience TechJini's services, you are encouraged to reach out to them via any of their direct channels listed below.
Media Contact:
Saurabh Gupta | Head - US Operations
TechJini Inc.
100 Overlook Center 2nd Floor
PrincetonNJ 08540
Email: saurabh(at)techjini(dot)com
Phone: 609-785-1151
Web: http://www.techjini.com