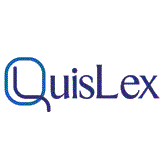 Once clients become comfortable with their selected provider, they often find transformative value
New York, NY (PRWEB) October 28, 2013
QuisLex, a premier provider of legal support services, announced today that CEO Ram Vasudevan and Executive Director of Litigation Services Andrew Goodman will present Case Studies in Maximizing the Benefits of Legal Process Management at the upcoming Association of Corporate Counsel Annual Meeting. They will be joined by Meghan Mulvihill, Corporate Counsel at Allstate Insurance Company and Suchitra Narayen, Associate General Counsel, Supply Chain Legal Team at Oracle. Part of the conference's Law Department Management track, the session will take place on Monday, October 28 at 2:30 p.m. and was one of the first ACC programs to be sold out pre-conference.
The program will focus in part on the ethical obligations of attorneys working with third-party providers and will cover common elements of ethics opinions from the American Bar Association and state and local bar associations. The panelists will discuss how such partners can help facilitate compliance with these elements. In the second phase of the workshop, Ms. Mulvihill and Ms. Narayan will discuss the due diligence they performed when selecting partners, their initial expectations, and the value these partner relationships added to their department and company.
"Top legal services providers have strong processes and controls in place that enable compliance with applicable ethics requirements," said Ram Vasudevan, CEO of QuisLex. "Once clients become comfortable with their selected provider, they often find transformative value."
ACC's Annual Meeting will take place at the Los Angeles Convention Center on October 27-30, 2013. It is the largest gathering of the in-house counsel community and attended by attorneys from around the world to stay current on the latest developments affecting the corporate counsel profession, pursue continuing legal education, meet and learn from other in-house counsel, and identify potential law firm and legal service partners.
For more information about the Association of Corporate Counsel Annual Meeting, please visit http://www.acc.com/education/am13.
For more information about how QuisLex delivers cutting-edge solutions for its clients, please visit http://www.QuisLex.com.
About QuisLex:
QuisLex is the preeminent Legal Process Outsourcing (LPO) firm, specializing in executing complex document review and contract management projects for Global 500 corporations and Am Law 100 and Magic Circle firms. QuisLex's LPO services are the most sophisticated in the industry and it is the partner of choice for clients on their bet the company matters. We have reviewed billions of pages in support of litigation, investigatory, and regulatory requests, and drafted, negotiated, and reviewed hundreds of thousands of contracts for compliance, pre- and post-merger M&A support, due diligence, and lifecycle management. We do this for the most demanding clientele, under the most demanding circumstances. QuisLex's reputation for quality has been consistently recognized by clients and the legal industry at large, including being ranked by Chambers & Partners as a Band 1 Legal Process Outsourcing provider.