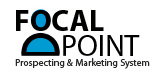 Piscataway, NJ (PRWEB) October 30, 2013
FocalPoint announces AllianceGroup Inc, under the leadership of Scott Christensen and David McIver Edwards, as the newest addition to the FocalPoint family. FocalPoint is an online marketing and automated prospecting system with replicated presentation sites, landing pages and autoresponders. The system is designed for each of the representatives of AllianceGroup to invite and engage their contacts to plan their financial goals and achieve financial certainty by implementing what they refer to as The Family Banking Plan.
AllianceGroup Inc is a financial services company that helps families plan their finances and invest their money to its best advantage. This system is specifically designed for licensed insurance agents. AllianceGroup will teach people how to achieve their financial goals, overcome debt, set up tax free retirement savings, and provide wealth strategies to help them achieve financial certainty.
Each representative gets their own account with landing pages and a presentation site that are used to teach people how to achieve their financial goals. Representatives invite people to fill out a simple form and watch a free series of video lessons about achieving economic certainty in uncertain times. As people fill out this online form, their contact information is funneled into the system where a series of autoresponders continue educating the visitor about their financial goals.
For those who are not familiar with the term autoresponder, autoresponders are automated email messages sent to keep people informed about financial strategies. It provides them with a flow of information at intervals that keeps them engaged – not overwhelmed. The FocalPoint system integrates lead generation, prospect nurturing and contact management in a comprehensive all-in-one package. For more information, please visit http://www.FocalpointSystem.com/JA.
About FocalPoint
FocalPoint is the industry-leading, fully customizable all-in-one marketing and training solution designed to meet the needs of any company with representatives or distributors that need a cohesive platform for staying in touch with their contacts and prospects. This includes companies from financial advisors to network marketing teams and direct sales companies. FocalPoint is the answer to providing distributors with an expertly branded and replicated online system, complete with the full suite of integrated tools, services, and training they require to succeed individually. It includes lead capture pages with autoresponder, email broadcasts, replicated websites, and a built in contact manager that allows distributors to track prospects' interaction with their site.