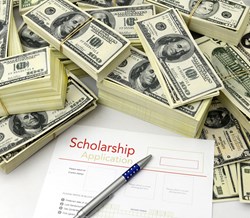 (PRWEB) October 30, 2013
The Therapist Development Center is pleased to announce the first annual "Promising Futures in Clinical Social Work" scholarship program. Scholarships of $500 will be awarded to ten 2nd year MSW students with "promising futures in clinical social work" who demonstrate strong clinical skills and a commitment to clinical social work.
The mission of the Therapist Development Center is to support and guide the ongoing development of mental health providers through innovative, relevant, and practical professional development resources.
The Therapist Development Center is a leader in social work licensing exam preparation. Since 2010, they have helped thousands of social workers throughout the United States pass their LMSW and LCSW licensing exams. In 2012, 95% of social workers who used the Therapist Development Center study systems and coaching passed on their first attempt. Social workers who had previously failed their exams using other study programs see an average increase of 18 points in their score using the Therapist Development Center study systems.
The Therapist Development Center was created by social workers. Amanda Rowan, a licensed clinical social worker, recognized that many mental health providers, including social workers, feel lost after graduate school. Amanda explains, "Many people enter the field of clinical social work with hopes of helping others but often lack support figuring out their career path. When social workers are faced with their licensing exams, they feel additional stress. For those who don't pass, there can be a feeling of shame and humiliation. We are here to help fellow social workers through that process."
The Promising Futures Scholarship program is another way the Therapist Development Center is supporting clinical social workers burdened by the cost of graduate school.
Scholarship applicants must be enrolled in their 2nd year at an MSW graduate school program. Scholarship money can be used to pay for tuition, books, housing, or transportation.
The 2013-14 application deadline is December 15, 2013.
Winners of the scholarship awards will be announced February 3, 2014.
Applications must be submitted via website at this link: MSW scholarships.