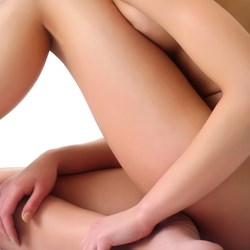 Houston, TX (PRWEB) October 30, 2013
Exciting advancements in the field of cellulite treatment have made permanent correction of unwanted skin dimpling a reality. Now, Dr. Patrick McNamara is pleased to announce that he is offering the first truly effective, long-term cellulite treatment to residents of the Houston area: VaserSmooth®.
Unlike previous methods that massaged and relaxed the fibrous bands that cause cellulite – allowing for a short-term improvement in its appearance – VaserSmooth® owes its success to an ability to break these fibrous bands. The result is smoother, younger-looking skin – permanently.
Many of Dr. McNamara's patients choose to combine their cellulite treatment with Vaser® liposuction to achieve more comprehensive body contouring results. During the liposuction procedure, ultrasound energy is used to gently liquefy targeted deposits of accumulated fat beneath the skin's surface. Once these excess fat cells have been removed, Dr. McNamara isolates and snaps the fibrous bands associated with cellulite and then reinjects the patient's cleansed, purified fat to naturally plump and smooth the previously dimpled area.
Unlike the lasers used in laser-assisted liposuction that are unable to distinguish between fat and other tissues, Vaser®'s ultrasound technology protects and preserves surrounding healthy tissue, leading to minimized discomfort and a speedier recovery. Patients can expect to return to light exercise such as walking within a week, and will see improvements in the appearance of their skin continue to develop for roughly the next six months. Long-term results include a striking improvement in skin texture, smoothness, and tightness.
About Dr. McNamara
As owner and director of The Skin Renewal Center, Dr. Patrick McNamara is dedicated to helping each of his patients look his or her best and feel more confident in his or her appearance. By combining a passion for conservative, natural-looking enhancements with in-depth training in the latest advancements in cosmetic surgery, Dr. McNamara is able to offer a comprehensive range of services including laser skin resurfacing treatments, Thermage®, facial fillers, and BOTOX® Cosmetic injections, in addition to minimally invasive Vaser® liposuction and VaserSmooth® cellulite treatments.
For more information on Dr. McNamara or the VaserSmooth® system, visit http://www.theskinrenewalcenter.com/ or reach his office using the following contact information:
Patrick McNamara, M.D.
1512 W. Alabama St.
Houston, TX 77006
(713) 533-0800
Originally posted by The Skin Renewal Center