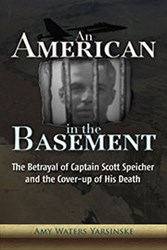 (PRWEB) October 28, 2013
TrineDay author, Amy Waters Yarsinske will be one of the panelists at The Virginia Beach Forum that will honor local veterans of World War II while also recalling the incredible impact that conflict had on the home front here in Hampton Roads. Guests will hear from vets and view scenes from a compelling new documentary about Honor Flight, a national organization with a local chapter that coordinates plane and bus trips to the World War II memorial in Washington, D.C.
Historians and longtime residents, including former Congressman Bill Whitehurst, will describe the dramatic growth that occurred in the area in the 1940's and how the local populace sacrificed to support the war effort. The audience will also learn about a German POW camp that existed less than a mile from the Sandler Center. World War II veterans and one guest can each receive a free ticket by calling 757-504-4327. http://www.vabeachforum.com/forums.html
Ms. Yarsinske will be signing copies of her new book, An American in the Basement: The Betrayal of Captain Scott Speicher and the Cover-up of His Death, immediately following the program.
Ms. Yarsinske is available for limited interviews. Please contact Kris Millegan at publisher@trineday.net of 1.800.556.2012
###