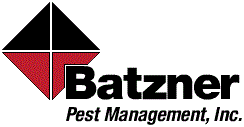 New Berlin, WI (PRWEB) October 29, 2013
Though a threat for businesses all year long, rodent infestations are more prevalent in the winter months than any other time of year, as the onset of cold weather pushes the pests to seek more effective shelter. Rodents primarily enter facilities in search of food or as shelter from predators. As a result, commercial enterprises in the food-handling and storage industries face a particularly high risk of pest incursion. As the season begins to change, it is important for managers and business owners in these industries to know the full dangers presented by a rodent infestation and how such an incident can best be avoided.
Rodents are significant vectors of disease, capable of spreading viruses through their waste, bites and associated pests (including mites and fleas). A single Norway rat, one of the most common species in North America, can leave as many as 30-35 droppings within a 24-hour period. These fecal remains can contaminate both food and the air if not disposed of carefully and have been linked to such diseases as Salmonella and the Hantavirus.
In addition to spreading diseases, rodent infestations can cause extensive property damage if not controlled quickly. Rats file their teeth down by gnawing on sturdy materials; they also burrow through wood and wires to create their nests and forage for food. This habit can lead to structural damage, collapsed floors and even fires. Independent researchers believe that almost 25 percent of all fires caused by "unknown reasons" are the result of rodent interference.
The best assurance against rodent incursion is a well-executed sanitation plan. To make a facility unappealing to pests, store food in tightly sealed containers and ensure remnants are thoroughly removed from cooking equipment, plates and drains. Trash should be disposed of in sealable bags and placed in lidded waste bins that are kept as far from the building as practically possible. Managers should also prevent standing water from remaining around the structure's exterior for an extended period of time.
Exclusionary methods are also strongly recommended for dissuading rodent infestations. Rats can squeeze through spaces as small as 1/2 inch in diameter and mice through spaces as small as 1/4 inch in diameter, and both can chew through such materials as neoprene and spray-in-place foam. To keep them out, all cracks should be sealed with either copper or wire mesh (steel wool will rust and deteriorate over time). Access points used by rodents can frequently be found around plumbing pipes, electrical systems, heating areas and air conditioning systems.
Batzner Pest Management has provided rodent control and exclusionary services to both homes and businesses since 1946. They also developed the proprietary B.A.N. (Balanced as Nature) System to prevent the over-use of pesticides and other toxic treatment methods. A holistic alternative to traditional methods, the B.A.N. System employs an environmentally-responsible approach to pest control that ensures the well-being of all customers and employees that visit or work in treated locations.