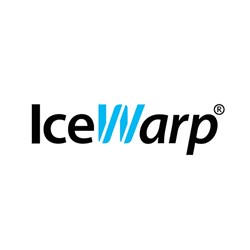 From there the business changed, because IceWarp worked.
Springfield, VA (PRWEB) October 29, 2013
Global collaboration solutions provider IceWarp has announced that utilizing its messaging server helped web design and systems integration firm Oz local provide its large and diverse customer base with comprehensive messaging capabilities. After evaluating several solutions for customers, Oz local ultimately chose IceWarp because of ease of use and better branding. It has since begun replacing Outlook with IceWarp.
History:
Oz local Media and Technology are specialists in Website Design and Website Programming, including shopping carts and e-commerce solutions. The company has a graphic design team specializing in identity design & creative branding, designing point of sale posters, flyers, brochures, business cards, stickers, booklets and more across all sectors and industries. Oz local also have a team focusing on Technology in the workplace and at home.
Challenge:
Oz local was using WebCentral, a web hosting company, to manage dozens of websites for its customers. As the number of websites being managed grew, however, the quality of the service began to lessen. Oz local soon decided to become its own hosting solutions provider to improve service and gain an additional revenue stream. To expand its services however it needed a powerful and cost-effective messaging platform.
Solution:
Oz local did extensive online research of popular mail server systems and came across IceWarp. Oz local technology team first set the IceWarp server up in the company headquarters, imported all email accounts into it, and started to use it internally to test the solution.
"From there the business changed, because IceWarp worked," says Mr. Eggert. "Administration is powerful – we've been using it for many years and still find many new features and tweaks daily. Even as a novice, I can set up a domain, set up a user, and do other things. Also, it's a very stable product."
After very successful internal tests, IceWarp was scaled up to serve customer accounts and enhance Oz local's branding.
"We implemented the mail accounts and then we introduced the webmail components," recalls Mr. Eggert. "We noticed we could customize webmail and so we put our logo on it."
Using IceWarp, Oz local started to offer brand new services to its customers.
"We discovered IceWarp mailing list and started to use this feature quite a lot," says Mr. Eggert. "Then we build our own newsletter manager around that and started to sell it to clients to send bulk newsletters."
Oz local's other new business line was networking and systems integration.
"Microsoft Office is a part of our offerings and in most cases customers would purchase Outlook for email management," says Mr. Eggert. "However, now we are promoting IceWarp Desktop Client. It's a great product and easy to sell – a massive opportunity for us."
Oz local is now getting more business from companies who want to migrate from Microsoft Exchange to IceWarp Server to make their messaging infrastructure more cost-effective and reliable.
"We have two clients right now – one has 60 boxes – who want to transfer from Exchange to IceWarp," notes Mr. Eggert.
For IceWarp support and upgrades, Oz local relies on IceWarp Australia which is the regional office for IceWarp in Australia and New Zealand.
Future:
In the near future, Oz local plans to offer its clients the whole range of IceWarp modules, including Groupware, Instant Messaging, SMS Server, Mobile Synchronization, and Internet Telephony.
"We want to sell all of the above, it's a great opportunity," says Mr. Eggert. "I would recommend IceWarp to other companies in my industry, of course I would."
More about Oz Local: http://ozlocal.com.au/
More about IceWarp: IceWarp is a leading provider of comprehensive messaging solutions for every business class, size and niche. Currently used by over 50 million professional worldwide, IceWarp offers organizations an all-in-one highly secure solution that enables their mobile workforce to communicate through any platform, be it e-mail, mobile synchronization, chat, SMS, voice or video. The highly scalable product is used by organizations of all sizes, from large companies like Marriott International, Inc., Verizon Communications, Inc., Inmarsat, AVTOTOR, Russian Space to hundreds of small to midsized firms.
To download a trial of IceWarp, please visit https://www.icewarp.com/downloads/public/.