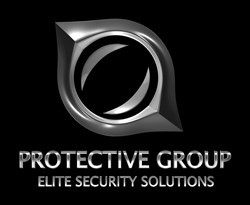 Bohemia, NY (PRWEB) October 31, 2013
The Protective Group, a leading security company on Long Island, issues a warning to businesses that are currently using instant messaging services, like Apple iMessage, to communicate sensitive company information.
According to an October 17th article by the CSO Online titled "Apple iMessage research sparks corporate security debate,"companies need to invest in additional layers of encryption if they are using hosted services to send private information. Concerns were raised after reports that "major Internet companies were feeding customer communications to the National Security Agency as part of its anti-terrorism program."
The article quotes Zak Dehlawi, senior security engineer for Security Innovation, who says, "If you're concerned about trusting Google or Apple with your data, but still want to use their hosted services, you need to use another layer of encryption." He also recommends using Off-the-Record Messaging for instant messaging services and suggests encrypting emails with S/MIME or PGP certificates.
John Monderine, CEO of the Protective Group, a leading corporate security provider, warns companies to take extra precautions if they want to keep their electronic conversations private. "Companies should never assume that their electronic communications are secure," he says. "Paper documents and letters can be shredded, but communication that takes place wirelessly is not as easy to secure or erase. Companies should speak with a qualified corporate security provider if they have concerns."
The Protective Group is an elite full service private security firm with specializations in special event security, corporate security, private investigators, insurance investigators and surveillance. Its top-notch professional security guards have over 150 years of combined law enforcement service and its security personnel are physically fit, professional, athletic, and completely dedicated to ensuring events proceeds without a hitch. From charity runs and fashion shows, to fundraisers and art shows, the Protective Group instills confidence and assures safety at an exclusive event or place of business.
#####