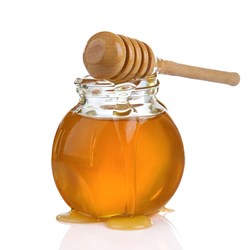 It's important to use the right kind of honey if you want to effectively treat a wound.
Brooklyn, NY (PRWEB) October 29, 2013
Although honey is one of the most ancient conventional therapies for fighting infections, its popularity waned in the early 20th century when antibiotics popularized. However, in recent years, especially since wound care has become a specialized medical category, honey has made a re-emergence in the field. Marc Kaplan of Save Rite Medical, an online retailer of wound care supplies, has recently noticed that products like MediHoney have been flying off the shelves. This can likely be attributed to large volume of recent research on how honey can help fend off serious infections.
A recent study conducted by the University of Sydney has resulted in proof that some honeys can be more effective than antibiotics in the treatment of superficial wounds and infections. Additionally, since the use of antibiotics has become so widespread, certain types of bacteria are becoming resistant to their effect. Since honey is an extremely viable antimicrobial alternative to antibiotics, it's the treatment that more and more healthcare professionals are turning to.
"It's important to use the right kind of honey if you want to effectively treat a wound," says Kaplan, "but antibacterial honey-based dressings like MediHoney are becoming extremely popular due to their effectiveness. Time and time again we've seen that honey-based dressings and ointments have improved healing times in moderate wounds and burns while killing off bacteria. It's already gained momentum in the field of wound care treatment lately, and it's only going to become more popular over the next few years."
Studies have shown that honey can shorten the healing time on superficial wounds and partial-thickness burns by an average of five days. Some doctors and nurses even state that they apply it pre-emptively in order to prevent infections from occurring.
Save Rite Medical is a medical supply company based out of Brooklyn, New York. They aim to provide customers with the advantage of a superior selection of medical supplies at competitive prices.