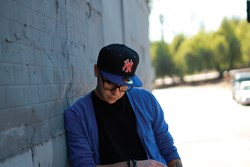 Los Angeles, CA (PRWEB) November 12, 2013
Artist/producer and film composer CUSCINO has released the music video for the lead single from his debut EP, 'Eternality.'
The music video was directed by Mike Harris, produced by Los Angeles-based video production agency Lord Danger (recently acclaimed for their work with Steve Aoki, the Dim Mak Records camp and Major Lazer), and released in cooperation with Maker Studios and Maker Music. Digital and physical editions of 'Eternality' are available now at iTunes, BandCamp, Amazon, GooglePlay, eMusic, Brite Revolution and more.
The official music video can be viewed here.
##
CUSCINO is a Los Angeles-based artist and film composer who's been writing and recording music for more than two decades. More recently, he's been tapped to score numerous festival-bound films, featuring such talent as: Adrienne Lovette ("Sunlight Jr."), hip-hop artist Buddy Lofton (NYC), Rod Hunt ("Harry Potter" franchise, "Law & Order: UK"), Edwin Bravo ("Pirates of the Caribbean: At World's End") and more. CUSCINO's debut album, 'Eternality', is available now on iTunes, Bandcamp, Amazon and everywhere else digital music is sold.