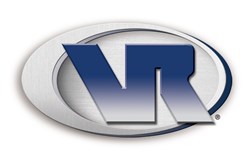 Waukesha Wisconsin (PRWEB) October 29, 2013
Lakes Business Group, Inc. is the number one business broker in Wisconsin, and the number one VR Office Worldwide helping people buy a business, sell a business, or raise private capital.
As Lakes Business Group, Inc. has entered 4th Quarter of 2013, their team has experienced a shortage of businesses for sale particularly in the manufacturing and distributing industries.
"We have an unbelievable amount of buyers looking for the right opportunity," says Tim Bullard, CEO of Lakes Business Group, Inc.
Even if a Business Owner is not ready to sell their business now, it is still crucial to determine an exit strategy or create a plan for when the time is right. There are many decisions an Owner can make or do now to increase the "Sellability" of their business when the time is right.
To determine the free "Sellability" score of your business, please click here.
For more information about Selling a Business, Buying a Business, Raising Private Capital or Planning an exit strategy, please contact Tim Bullard: timb(at)vrbizlakes(dot)com 262.347.2083.