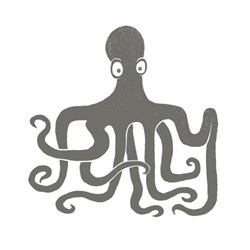 "We have an aggressive plan to invest in additional core capabilities" - Lisa Clarke, Rally CEO
Seattle, WA (PRWEB) October 29, 2013
Rally Group announced today that it has acquired digital agency Switchyard Creative Group. This move provides Rally an immediate influx of talent to its digital team and adds a third location in Portland, OR, joining existing offices in Seattle and Dallas.
The addition of Switchyard is a clear step in Rally's strategy to make digital a core offering for clients such as Frito-Lay, 7-Eleven, Ruby Tuesday and Target. Switchyard's leadership and employees have joined the Rally team, bringing talent ready to immediately extend the agency's digital capabilities. Additional hiring in Portland and Seattle is anticipated as Rally continues to expand nationally.
"Adding Switchyard and the Portland office gives Rally an impressive new hub for digital innovation," said Lisa Clarke, CEO of Rally Group. "Switchyard has shown impressive growth and has also proven to be a fantastic fit culturally. We have an aggressive plan to invest in additional core capabilities, and digital plays a vital role in the work we do for our clients."
For Switchyard the acquisition provides an opportunity to continue growing the Portland team and serve new and existing clients a more diverse set of offerings. "Joining forces with Rally allows us to immediately offer our current clients new strategic and creative options," said Switchyard Principal Joel Siedenburg. "We look forward to playing a critical role in the continued growth of Rally as a nationally recognized agency."
Terms of the deal were not disclosed.
About Switchyard
Switchyard was formed in 2009 with the goal of delivering world-class design, development and user experience for emergent small businesses and nonprofits. Since that time the team has developed digital and brand platforms for some of Portland's finest organizations, including Travel Portland, The Bicycle Transportation Alliance, Portland Community College, and Major League Soccer's Portland Timbers.
About Rally
Rally, the integrated brand experience agency, turns brands into movements through strategically focused, creatively driven programs that leverage the "new mass media"—digital, social, mobile, and live—to deliver what marketers desire most: the power of one-to-one conversation realized on an exponential scale. Rally has offices in Seattle, Portland and Dallas, and works with leading national brands such as 7-Eleven, Frito Lay, Ruby Tuesday, and Target.