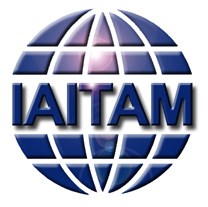 Canton, OH (PRWEB) October 29, 2013
The International Association of Information Technology Asset Managers (IAITAM) is a professional organization focused on education and accreditation for IT Asset Managers. IAITAM has recently announced a partnership with APMG-International, a global examination institute, to deliver IAITAM's educational courseware to training centers around the world.
With the news of the partnership between IAITAM and APMG-International still fresh in everyone's mind, IAITAM has gathered some of the most frequently asked questions to provide additional insights on how this new model will work.
Q. Why is the IAITAM/ APMG-International partnership important to any and all organizations worldwide?
A. IT Asset Management (ITAM) is maturing and organizations around the world are seeking solutions for its ITAM needs. Over the last couple of years, IAITAM has seen a huge demand for all aspects of ITAM – from software licensing compliance to contract negotiations to creating policies and process. IAITAM has had requests from all corners of the world for information and education. By partnering with APMG-International, IAITAM can deliver its Courseware to ATO's around the world and be assured that the quality of content and instructors remain consistent with IAITAM standards. ITAM has matured to the point that it has become a core business driver in all organizations. This partnership will allow for widespread adoption and awareness. Can your organization exist without any technology? If your answer is no then you need to manage your technology like you manage your business. IT asset management is a core business practice and this partnership will allow for widespread education and awareness.
Q. How does the IAITAM/APMG-International partnership affect IAITAM members or companies seeking to take IAITAM courses and certification tests?
A. This new partnership is a benefit for any organization seeking IAITAM Courseware or certification for a variety of reasons.
1. IAITAM's Courseware and certification will become readily available globally; online, self-paced or in-person. There will be more widespread adoption of ITAM standards and best practices worldwide as well as a single certification for the ITAM industry that can be recognized as a true global standard.
2. The frequency of in-person training classes will increase allowing IT Asset Managers who enjoy a more interactive, in-person approach to have the opportunity to choose from several dates at locations near them.
3. With increased awareness, IAITAM members will benefit from an increased pool of knowledge, high level of executive awareness and increased member benefits.
Q. Why does IAITAM certification stand out? Doesn't APMG-International have other certifications similar to this?
A. IAITAM certifications are a perfect fit for any organization that trains or students that have been trained in ITIL. ITAM completes the IT Management picture by filling the void ITIL and other approaches leave out as well as rounding out the CMDB picture by tying the configuration of the asset to all financial records, agreements, TCO & ROI projections and maybe most importantly, to the employee. In short, ITAM ties the business to the IT asset.
APMG-International hosts numerous educational best practices courses for the IT industry and many of them are complementary to IAITAM's Courseware and certifications. For example, APMG-International offers both ITIL® and COBIT® 5, which work synergistically with IT asset management.
Q. What is the specific role that APMG-International will play in the IAITAM ATO model?
A. APMG-International will act as the accrediting and auditing entity only for the ATO, and will follow the normal processes that APMG-International ATO's currently follow. The ATO must have their trainers pass the specific IAITAM certification they wish to instruct during the accreditation process. The two major differences will be that IAITAM and specific IAITAM Partners will conduct all Train the Trainer classes. Additionally, due to IAITAM's affiliation with Howard Taft University and the MSITAM Master's Program, IAITAM will be conducting all certification examinations via a secure online platform.
IAITAM certification will remain and continue to be administered and reviewed by IAITAM.
Q. Are there already IAITAM ATO's that have been accredited?
A. IAITAM is happy to announce that we already have a select number of ATO's that will be included in this new relationship with APMG-International. We encourage people to go to the IAITAM website to view a listing of these organizations and learn more about how and what each organization teaches. To view the list of IAITAM accredited training centers, go to http://bit.ly/1a2n3S1.
Q. How will IAITAM's certification be administered?
A. While APMG-International is accrediting the training centers, the IAITAM certifications of IAITAM members and non-members remain with IAITAM. The certification will continue to be conducted by IAITAM via a secure online platform. There are no changes in this process.
Q. Does this partnership affect the worldwide acceptance of the IAITAM Certifications?
A. IAITAM's certifications are and will continue to be the only ITAM certifications that are recognized and accepted worldwide. The IAITAM/APMG-International partnership will only strengthen the value of the IAITAM certification and act as a conduit for supporting and promoting ITAM best practices. By virtue of this relationship with APMG-International, IAITAM will now be able to provide a true global network of ATO's for ITAM education that provides valuable, real-world information.
For the complete schedule of classes, visit Training Organization Website http://bit.ly/1a2n3S1.
About IAITAM
The International Association of Information Technology Asset Managers, Inc. (IAITAM) is the professional association for individuals and organizations involved in any aspect of IT Asset Management (ITAM), Software Asset Management (SAM), Hardware Asset Management, Mobile Asset Management, IT Asset Disposition and the lifecycle processes supporting IT Asset Management in organizations of every size and industry across the globe. IAITAM certification is the only IT Asset Management certifications that are recognized worldwide. For more information, visit: http://www.iaitam.org.
About APMG-International
APMG-International is a global examination institute. Its portfolio of qualifications includes COBIT 5, CESG's Information Assurance Scheme, ITIL®, and PRINCE2®. Its Accredited Training Organizations have undergone the most rigorous assessment process in the industry. Its examinations are available globally and it works with 21 languages. APMG was granted a Queens' Award for International Trade in 2012. For more information, visit: http://www.apmg-international.com.