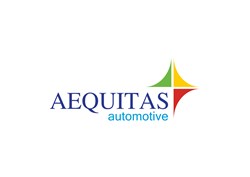 Aequitas Automotive have announced a series of new jobs have been created at its Wirral headquarters.
Wirral, UK (PRWEB UK) 28 October 2013
A leading Wirral based insurance provider has announced a range of new jobs have been created at its Birkenhead waterside headquarters. The new roles see significant expansion within the company best known for its independent Gap Insurance brands in the UK.
Company Directot Mark Griffiths welcomed the news as the company plans to move into new territory in 2014.
"Aequitas Automotive is very happy to announce new jobs have been created in a number of departments within the company. New appointments have been made in our Administration, Accounts and Marketing areas, and all roles have now been filed."
"It is also with great pride that we can confirm that all positions have been filed by local people to our company. It is a company ethos that we invest in the local workforce, as we attempt to develop a company the area can be proud of."
"The news also comes hot on the announcement of our appointment of Christine Atkinson as our new Head of Business Development. The additional roles in a number of our departments is designed to support both our current retail operations and our new 'Business to Business' markets."
Aequitas Automotive have also confirmed that the job creation is simply part of a stepped expansion plan aimed to make the company established as the premier provider of niche insurance products in the UK., as Mark Griffiths explained.
"The success of Aequitas Automotive has been such that there has been a four fold increase in our number of staff in less than a 12 month period. The establishment of a number if independent product brands has gained significant interest from potential motor dealer and insurance broker partners."
"The almost unique position that Aequitas Automotive holds, in having relationships with a number of product providers means that we believe we can offer more solutions than any other UK company. With the FCA currently undertaking a study into competition in markets such as Gap Insurance, what better solution could there be than a multi option provider?"
"The investment in our Wirral based workforce will enable Aequitas to compete in new markets rapidly, and it is expected that further expansion and job creation will be announced in the coming weeks."
Aequitas Automotive also announced a new version of the company 'Business to Business' platform, BMPro.co.uk, will be launched in the coming days.