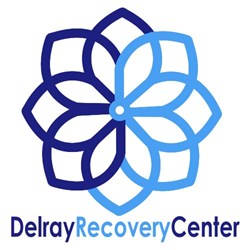 Delray Beach, FL (PRWEB) October 28, 2013
The Delray Recovery Center is proud to co-host a series of Twitter of chats in conjunction with Sober Nation, Sobriety For Women, and Young People in Recovery. The Twitter chat series "#RecoveryTalk" will provide a platform for people to discuss addiction and recovery on social media.
The first #RecoveryTalk Twitter chat will take place on Thursday, November 7, 2013 at 8:00 p.m. EST. The topic of discussion that evening is Life in Recovery. Participants will be encouraged to talk about the challenges and benefits of living in recovery.
"We are excited to partner up with these organizations to foster conversations surrounding addiction recovery on social media," said Veronica Woodbury, Social Media Director at The Delray Recovery Center. "It is important to provide support to members of the recovery community, and to further affirm that addiction is not a life sentence, and recovery is possible."
Each chat co-host brings their unique background and experience to the event.
Sober Nation is an online community that provides recovery online resources. Their goal is to provide addiction help to struggling alcoholics and addicts, as well as provide support to individuals in recovery.
Sobriety For Women is a South Florida transitional house aimed at helping women in sobriety recovery from multiple forms of addiction.
Young People in Recovery is a grassroots advocacy organization dedicated to advancing public policy that positively impacts young people in recovery in local communities and across the nation. The organization utilizes Twitter, Facebook, and Instagram to bring people together around the common purpose of advocacy for recovery.
Located in Delray Beach, Florida, The Delray Recovery Center offers individualized treatment programs for alcohol and drug addiction, as well as co-occurring mental health disorders. The Delray Recovery Center believes in a long-term treatment model, where patients go through a 5-phase step down continuum of care, allowing them to develop the tools necessary to achieve long-term recovery.
For more information about this event, please contact Veronica Woodbury, Director of Social Media at The Delray Recovery Center, at socialmedia(at)delrayrecoverycenter(dot)com.