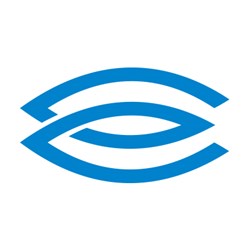 (PRWEB) October 29, 2013
Everyone experiences stress. Some people stress when giving a speech, others feel stress when facing a deadline. Christopher Joyce, founder and CEO of Joyce Co., revels in the stress of creating new startup companies. Joyce Co., a business creation company, starts businesses from the ground up. They have started more than 20 companies ranging from consumer goods to technology. Earlier this month, Joyce Co. unveiled their newest startup, Exert Co.
Exert Co., manufactures Exert Smart Body Coolant. Exert gets sprayed once on the body and activates only when there is a skin temperature spike. Exert doesn't feel cold when applied but instead works by drawing heat away from the skin only when the body needs it. When skin temperature flashes above normal, Exert activates and cools the skin by 2 to 6 degrees. When body temperature drops to normal, Exert recharges and is ready to cool again without the need to reapply.
When asked how he developed the idea for Exert, Joyce noted that a client came to him expressing how bad hot flashes and night sweats can be and asked for his help. After teaming with Arvind Rao, Chief Innovation Officer, they spent three years developing, researching and testing. During this time, numerous patents were filed paving the way for Exert; and with it, a new category for consumer goods, body coolant.
Joyce Co. has a unique model of building startups using a core group of experienced team members that thoroughly understand the risks involved with startups. According to The Wall Street Journal, 95% of all startups fail. With the stress and day to day challenges that come with startups, Joyce Co. is relying on Exert to keep them cool during the ups and downs. Luckily for them, Exert also helps with the stress-induced sweating.
About Exert Smart Body Coolant
Exert is a once a day body spray that activates only when skin temperature spikes. Exert cools the skin by 2 to 6 degrees. Whether it's menopause, hot flashes, stress, medication, anxiety environment, excessive sweating, or physical exertion, Exert helps regulate skin temperature. A 4 to 6 week supply of Exert retails for $30. To learn more about Exert, visit http://exertco.com or call 877-929-9922.
About Joyce Co:
Joyce Co., based in Wilmington, Del., is a business development company specializing in identifying revolutionary ideas and turning them into successful startup companies. To learn more about Joyce Co, visit http://www.joyceco.com.