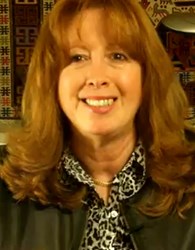 "Global Health Leaders" is a forum that showcases and shares the outstanding contribution of global health leaders everywhere .
Fairfax, VA (PRWEB) October 29, 2013
The Global Health Leaders radio show is pleased to announce that on Friday, November 8th at 9am EDT Dr. Elvira will speak with Katherine Raphaelson, a leader who is making a difference in the field of International Development!
Katherine Raphaelson is currently the President for the Society for International Development's Washington DC Chapter. She was previously the director of the Gorongosa Restoration Project, a conservation and human development effort in Mozambique, which she helped manage for nearly ten years. In addition, she spent six years in association management: she founded and managed a membership association in Boston, the Massachusetts Telecommunications Council, which she built to 300 organizational members. She was later asked to return to the association to rebuild it after it had lapsed. Ms. Raphaelson also worked with numerous start-up companies, including International Wireless/International Online, which acquired Africa Online and ultimately became Prodigy International. She served as that organization's vice president of international marketing. She also worked for seven years at Boston Technology, a high tech start-up which she joined as the 4th employee and helped build to 500+ people. Ms. Raphaelson holds a B.A. in English from Wellesley College.
About "Global Health Leaders" Radio
"Global Health Leaders" is a forum that showcases and shares the outstanding contribution of global health leaders everywhere to make the world a better, equitable, and healthier place for all. The show is live every Friday morning at 9 a.m. Eastern/ Washington DC time.
Callers are welcome to join the conversation during the show by calling (347) 857-3528 or by Skype™ at midegousa. Listeners are also welcome to e-mail questions for Dr. Elvira and her guest before the show to radio(at)midego(dot)com. Questions will be answered on air. The live, Internet talk-radio show will stream from the host page at http://blogtalkradio.com/global-health-leaders. An archive is available immediately following the show or listeners can subscribe to the archives via the RSS feed. Follow the discussion and read more about host Dr. Elvira Beracochea and MIDEGO, Inc. by visiting the show's home page.
About MIDEGO
Founded in 2005, MIDEGO is a well-established global health consulting company, specialized in professional and organizational effectiveness in the health sector. MIDEGO's mission is to help countries exceed the Millennium Development Goals, hence the name of the company. MIDEGO helps clients improve how they work and save more lives while advancing in their careers. MIDEGO also works with partners to create and implement effective and efficient organizational health development strategies that are led by empowered local leaders. MIDEGO's online training and coaching programs help health professionals realize their career mission by leading the kind of changes they know they need to bring about in their countries. Find out more at http://www.midego.com
About BlogTalkRadio
Launched in 2006, BlogTalkRadio is a social media platform that allows users to host live, interactive radio shows, with no downloads or extra equipment needed. BlogTalkRadio's unique technology and seamless integration with leading social networks enables individuals, corporations and organizations to create and share their original content, their voices and opinions in a public worldwide forum. For more information, please visit http://www.blogtalkradio.com.