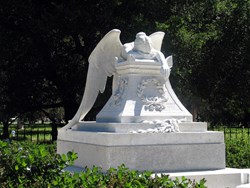 (PRWEB) October 29, 2013
Edy Nathan MA, LCSW-R is now offering her unique brand of help to people whose grief will embed itself into holiday cheer this year. Turning cheer into fear. This is a time of year that survivors experience grief like an emotional vortex . It drowns out happiness and joy. Nathan says people are more fused with their grief as the holiday season approaches. When staying close to the grief, it enables them to stay close to the one they lost. During this time of heightened awareness, now is a unique time to learn to integrate the grief as a means to meeting inner peace. For this reason, she is hosting a cruise to inspire hopeful change with those dealing with grief. Imagine healing while at sea.
On November 7, Vista Spiritual is hosting a 5 night, 4 day Grief-to-Grace Cruise on the Seas. During that period the group will engage in an intensive exploration of their grief while sailing from Tampa, Florida. Nathan explains, "The outcome is the ability to have a conversation with the grief. There is no greater obstacle to living than facing the emotional tides that occur in the grief process."
As a licensed psychotherapist, Nathan regularly sees evidence that grief is not just about the death of a loved one. She says all of the disappointments carried within the hearts of everyday people are all part of a grief phenomenon. "We are grieving all of the time. Depression, anxiety and even obesity can be in response to a loss and at the same time can cause a grief reaction," says Nathan. Even job loss or rejection can play into a lack of self-confidence and feelings of imbalance. As a result, grief can erode an individual's sense of self on a daily basis.
Nathan says when it comes to grief too many people use avoidance as a coping mechanism. They simply don't talk about it, even though it is ever-present in our daily lives. The silence occurs because few people know how to talk about the life cycle of grief. Unfortunately, this only gets worse during the holidays when everyone feels the seasonal pressure to be merry. "When we are juggling work, family and other responsibilities we often forget about self-care. The Grief-to-Grace Cruise is an opportunity to take care of you and the grief that is in your life," says Nathan. Anyone who signs up for the Grief-to-Grace Cruise will receive a complimentary CD of Edy Nathan's "Grief Meditations".
Nathan believes that grief comes to everyone in some form: it can be haunting and riveting. She quotes the Chinese proverb, "You can't prevent birds of sorrow from flying over your head- but you can prevent them from building nests in your hair." She says when patients are in a state of active grieving they often feel alone but when they begin to think about grief as a universal experience it brings them into a collective space.
About Edy Nathan:
Edy Nathan is a licensed psychotherapist with over 20 years of experience specializing in the integration of psychotherapy and the world of spirituality. For two seasons she was the therapist on the A&E TV Show, "Psychic Kids". She holds Masters from both New York University and Fordham University. She has post-graduate training from the Ackerman Institute for Family Therapy, The Gestalt Center and the Jungian Institute. She is a certified EMDR practitioner, regression therapist, certified hypnotherapist and grief expert. To find out more, visit EdyNathan.com.