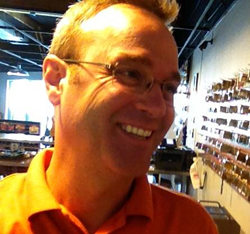 Phoenix consumers can save money by bringing their lock needs into our new location.
Phoenix, AZ (PRWEB) October 30, 2013
ACME Locksmith, the top rated Phoenix Locksmith Service, has opened its first central Phoenix location, giving Phoenix and Glendale consumers better ability to evaluate products before purchasing.
"On-site service is always going to be a major part of the locksmith industry, but for consumers it can be a challenge," said Robert Vallelunga, Owner of ACME Locksmith. "The parts a service vehicle can carry are limited and customers may not always get exposed to all of the available options. Now, Phoenix,Scottsdale and Glendale customers can more easily come into an ACME Locksmith location for product demonstrations before having a service vehicle out to their location."
The new centrally located shop provides the do-it-yourselfer an opportunity to save money, without compromising security. The Phoenix location offers a selection of high-security and premium grade locks for both residential and commercial applications. Consumers can purchase the top-grade products, not found at big box stores, for self-installation without having a service technician come out to their location.
"Many lock services can be performed in our store," added Robert. "At our locations we can rekey locks, cut and program car keys and remotes, and make keys to locks when the keys have been lost; such as on toolboxes and filing cabinets. Having a locksmith shop allows customers to bring their needs to us. This saves them the cost of a mandatory service call required by mobile only services."
The new shop is located at 1219 E. Glendale Ave, in Phoenix, AZ. (602) 422-9879.
About ACME Locksmith:
Founded in 1997, ACME is headquartered in Mesa, Arizona. ACME Locksmith provides Phoenix Valley lock service throughout Phoenix. ACME is the only Phoenix Locksmith Service to have earned a BBB Ethics Award and has previously been recognized as a 2011 Phoenix Best Contractor.