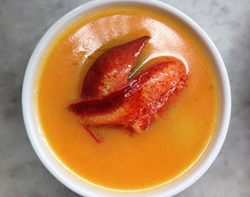 (PRWEB) October 29, 2013
Finding the perfect Christmas or Hanukkah present is stressful, with an endless amount of choices that scream "been there, done that" and will most likely get returned anyway. This year, avoid the long lines and full parking lots by giving the gift of Maine lobster and seafood. With coupons of up to forty percent off, GetMaineLobster.com has a variety of holiday gift ideas that will impress loved ones. These are unique gourmet food gifts that will be remembered.
For $129.00, a discount of $50.00, the Après Fun Lobster Feast will warm the body and soul with one quart of homemade Maine clam chowder, one quart of homemade Get Maine Lobster Stew and 1.5 pounds of Get Maine Lobster Mac 'n' Cheese. These comfort classics enhanced by the flavors of Maine should not be missed.
Maine lobster lovers, as well as those on the Paleo diet, will certainly appreciate the Trifecta Holiday Lobster Feast. Available for $159.00 this holiday season, a savings of $100.00, the package includes two one- to 1.25-pound cooked Maine lobsters, two pounds of frozen lobster meat and four five- to six-ounce Maine lobster tails. For those who appreciate the live Maine lobster experience, the Live Lobster Holiday Dinner for Two is available for $99.00, a discount of $30.00. Any appetite will be satisfied with two one- to 1.25-pound live Maine lobsters, one quart of homemade Maine clam chowder and two six-ounce Maine whoopie pies.
Also available is the Naked Lobster Roll Kit for $129.00, a discount of $50.00. The kit includes two pounds of freshly hand-picked Maine lobster meat and eight New England Lobster Rolls. Enjoy them plain or try Get Maine Lobster's famous Curry Lobster Roll Recipe.
Inspired by GetMaineLobster.com founder Mark Murrell, the Lobster Lover's Survival Kit is now on sale for $89.00, a savings of more than forty percent off of the standard price. The kit includes a 100-percent cotton GetMaineLobster.com t-shirt, the top-10 Maine lobster recipes from the chefs at GetMaineLobster.com, and a $100.00 GetMaineLobster.com gift certificate. This is a great holiday gift idea for lobster lovers that can also be used as a stocking stuffer!
All of GetMaineLobster.com's holiday gift ideas can be shipped on a specified date or delivered as a holiday gift certificate. Anyone who wants to take advantage of GetMaineLobster.com's holiday gift specials, but cannot find the perfect lobster or seafood gourmet gift package is urged to contact the friendly customer service staff to custom build a gift package for a discounted price.
Additionally, GetMaineLobster.com is proud of the savings it is able to pass along to its customers. Customer service staff members will match any lower price found on Maine Lobster and seafood at any other competing online stores when customers call them at (866) 562-4817.
Take the stress out of shopping this holiday season and give the unforgettable gift of Maine lobster and seafood.
To learn more about GetMaineLobster.com, browse its wide range of seafood offerings, and to access lobster recipes or view current specials, visit GetMaineLobster.com or call (866) 562-4817.
About GetMaineLobster.com
GetMaineLobster.com, a division of Black Point Seafood and Black Point Gourmet, hand-selects the finest Maine lobster, seafood and beef products for convenient distribution throughout the United States. Their passion is to make fresh, quality seafood readily available to customers across the country, which is why they buy from only the most trusted, well-established suppliers to ensure that they receive the finest products available.
GetMaineLobster.com was selected out of the more than four million small American businesses served by Chase bank to represent its new Platinum Business Checking product for its 2013 national advertising campaign.