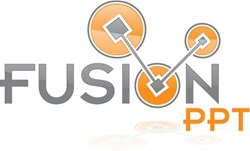 Continued commitment to quality is a key element of Fusion PPT's 93% client satisfaction rating.
Vienna, VA (PRWEB) October 30, 2013
Fusion PPT, a recognized cloud computing strategy and technology firm, announced today that the firm has been reaffirmed as an ISO 9001:2008 certified organization through a recently conducted Surveillance Audit.
This independent certification validates Fusion PPT's continued commitment to quality and affirms that Fusion PPT has thoroughly documented its quality processes while meeting the stringent qualifications for the global ISO 9001:2008 standard. Fusion PPT initially achieved its ISO 9001:2008 certification in August 2012, and the recent reassessment confirms that Fusion PPT is truly dedicated to providing quality services to their customers through continuously maintaining and implementing its certified Quality Management System. The QMS is a key element of Fusion PPT's 93% client satisfaction rating.
ISO 9001:2008 is globally regarded as the most comprehensive body of standards on quality management systems and practices. It was established by the International Organization for Standardization (ISO), a worldwide organization of national standards institutes from 164 countries and the world's largest and foremost authority on quality standards. ISO 9001:2008 provides companies with a set of principles that ensures a systematic approach to achieving customer satisfaction through effective quality management.
As an ISO 9001: 2008 certified organization, clients rely on Fusion PPT's expertise and unbiased guidance to meet the most pressing challenges using IT as a catalyst. "This is an important achievement for Fusion PPT," noted Chief Executive Officer (CEO) Michael Biddick. "It is one thing to become certified in quality – it is another thing entirely to remain so. Customer satisfaction continues to be our key objective and this surveillance audit demonstrates our ongoing commitment to quality through our proven quality management system. Fusion PPT continues to sell in quality."