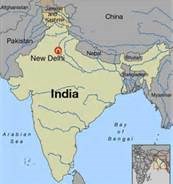 India Network Visitor Health Care Market Place provides unique opportunity for US bound visitors to choose health plan to meet their health care needs.
Orlando, FL (PRWEB) October 30, 2013
India Network Foundation, sponsor of health insurance for visitors to the United States, today announces enhanced health insurance coverage options for visitors planning to visit the United States during 2014. One key feature of the plan design is to allow visitors of all age groups to choose one of the health insurance plans offered in the India Network Health Insurance Market Place.
The Visitor Health Insurance Market place will have plans underwritten by various US based insurance companies as well as plans from a reputable India based Insurance leader. It is for the first time that this kind of choice is available to visitors traveling to the United States, Canada or Mexico. The minimum duration of stay can be as low as 7 days and the premiums for a standard coverage are at the base level of $2.33 per day coverage for a 55 year old person. There is no medical underwriting involved and all applicants are automatically approved irrespective of their per-existing medical conditions.
The Visitors Health Insurance Market Place offers all available plans, deductibles, premiums per month and day organized by age group in one easy to read format. Programs are organized as scheduled benefit plans (fixed benefit plans), network based PPO comprehensive plans with deductibles from $0 to $5000 per sickness. The Plans available in 2014 are underwritten by ACE American Insurance Company, Nationwide Insurance Company and also a special plan by TATA AIG Insurance Company, India.
Claims for the ACE American Insurance and Nationwide Insurance Plans are processed in the United States and settled within six weeks of receiving the claim. The TATA AIG Insurance Plan claims are processed by the Insurance Company in their Mumbai office. 24 x7 assistance services, medical evacuation, repatriation benefits and accidental death benefit are part of the plans.
Dr. KV Rao, President of India Network, said, "After we initially tested the visitor health insurance market place concept, we are launching the visitor health insurance market place to make it easy for visitors to choose the right plan. The ACE Network comprehensive Travel health insurance plan is great for visitors with pre-existing conditions such as diabetes, blood pressure, hypertension, or any other medical conditions of the past."
About India Network Foundation
India Network Foundation, established as a US non-profit organization, has been helping the Asian Indian community in North America with programs and travel grants to academics from India for more than two decades. India Network Foundation sponsors visitor health insurance to tourists, students, temporary workers (H1 visa holders) and their families. All insurance products are administered by India Network Services in the United States.
For more information, visit http://www.indianetwork.org.
About India Network Visitor Health Insurance Market Plac
India Network Services administers visitor health insurance Market Place to help visiting parents, transient residents, tourists, students, temporary workers and their families. Cashless Visitor health insurance plans are offered for all age groups with network based comprehensive coverage and with pre-existing condition coverage.
For more information, visit http://www.kvrao.org or reach our operators at 408-850-2154.