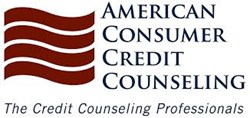 If Congress continues its stalemate and fails to act, Americans could be caught off guard by the default and experience a financial downturn that could range anywhere from higher interest rates on their credit card loans to a complete loss of income.
(PRWEB) October 29, 2013
Recently 400,000 furloughed federal workers returned to work – and a paycheck – after Congress reached a temporary agreement that will keep the government running until January 15th. However, national nonprofit American Consumer Credit Counseling advises consumers to brace themselves for the looming financial threats that lie ahead should Congress not find a long-term solution to the debt crisis.
Standard & Poor estimated that the shutdown cost the economy approximately $24 billion, including $217 million per day in lost federal and contractor wages in the Washington, D.C. metro area alone. Small businesses also took a severe financial hit during the shutdown, suffering from frozen government contracts and stalled business loans. Another political standoff in the winter would send the unemployment rate skyrocketing, with businesses freezing hiring and enacting additional layoffs.
"If Congress continues its stalemate and fails to act, Americans could be caught off guard by the default and experience a financial downturn that could range anywhere from higher interest rates on their credit card loans to a complete loss of income," stated Steve Trumble, President and CEO of American Consumer Credit Counseling. "By preparing now, consumers can protect their financial future from the serious damage that a potential default could cause, especially during the holiday season."
While most Americans may have only been inconvenienced by the most recent shutdown, a potential default in January would raise interest rates on credit cards, increase adjustable rate mortgages, and severely decrease the worth of investments such as retirement funds and stocks. In addition, the value of the dollar would plummet, bringing costs of both essential and nonessential goods to an all-time high.
"As consumers prepare for the financial burden that comes with the holiday season, Americans should be extra conscious of their budget and spending, keeping in mind that another furlough or financial crisis could strike at the start of the New Year," added Trumble.
Since the majority of families live paycheck to paycheck, ACCC offers five helpful tips on how to survive another shutdown and the looming debt ceiling without causing permanent damage to bank accounts or credit scores.
1. Create a new budget to make the most of your household emergency fund. ACCC recommends that consumers establish a household fund specifically for emergencies and unplanned events such as a government shutdown or a furlough. This fund should equal six to nine months' worth of critical living expenses, such as house payments, food, utilities, insurance, transportation, child care and minimum payments on loans or other credit. Then, devise a monthly budget that will cover your necessary expenses and make sure to stick to it.
2. Track your expenses and adjust accordingly. Does it look like your savings might not last you long? Make sure to track your expenses so that you know whether or not you are staying within your new budget.
"If you find that your budget cannot sustain temporary unemployment or a lack of government benefits, consider making more drastic cuts to your budget," added Trumble. "Strip it down to only the fundamental necessities such as keeping a roof over your head, putting food on the table and keeping the lights on."
3. Opt for credit for necessary purchases to prolong your cash on hand. If you are strapped for cash, consider using your credit card for basic necessities such as groceries. Although you want to avoid running up your credit card debt, this will allow you to pay off the bills that you can't avoid without serious consequences. Once you are back to receiving a steady and reliable income, you can prioritize paying off credit card bills completely rather than just making the minimum payments.
4. Have a frank discussion about finances. By communicating openly with your spouse and family, you can ensure that everyone understands the temporary budget limitations to prepare for another shutdown and the additional holiday expenses.
"Temporary budget restrictions can have a long-lasting impact on families no matter what their situation may be," added Trumble. "Spouses and family members can act as a necessary support system for each other by coming together to build a budget and a plan to limit the financial damage incurred during a government shutdown."
5. Ask for help. American Consumer Credit Counseling provides free credit counseling, bankruptcy counseling, and housing counseling to consumers nationwide in need of financial literacy education and money management. ACCC is dedicated to helping people regain control of their finances and plan for a debt-free future. The nonprofit's professionally trained and certified counselors assist individuals in all of their financial needs and provide a plan of action to address their financial situation.
For more information, contact ACCC:

For credit counseling, call 800-769-3571
For bankruptcy counseling. call 866-826-6924
For housing counseling, call 866-826-7180
Or visit us online at ConsumerCredit.com
About American Consumer Credit Counseling
American Consumer Credit Counseling (ACCC) is a non-profit 501(c)(3) organization dedicated to empowering consumers to achieve financial health through education, counseling, and debt management. ACCC provides individuals with practical solutions for solving financial problems and recognizes that consumers' financial difficulties are often not the result of poor spending habits, but more frequently from extenuating circumstances beyond their control. As one of the nation's leading providers of financial education and credit counseling services, ACCC works with consumers to help them with the best plan of action to reduce their debt and regain financial stability. ACCC is accredited by the Better Business Bureau and holds an A+ rating. It is also a member of the Association of Independent Consumer Credit Counseling Agencies. For more information or to access free financial education resources log on to ConsumerCredit.com or visit TalkingCentsBlog.com.