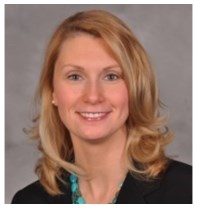 "Patients do extremely well with this procedure because it quick, painless and allows them to return to work the same day."
Springfield, VA (PRWEB) October 29, 2013
Hemorrhoids will affect 75% of Americans. Until now, topical creams and ointments have been sought after to treat hemorrhoids but they only temporarily provide relief. Painful and complicated procedures have been traditionally recommended to treat hemorrhoids. With the addition of Dr. Cynthia Mullen to Dr. William Immel's Gastroenterology team at Virginia Medical Alliance, the practice is now providing the CRH O'Regan System® – an effective, safe and painless procedure to remove the uncomfortable and sometimes painful symptoms associated with hemorrhoids.
Dr. Mullen, board certified gastroenterologist, has been successfully treating hemorrhoids since 2010. "Patients do extremely well with this procedure because it is quick, painless and allows them to return to work the same day," said Dr. Cynthia Mullen. "With half of the population experiencing hemorrhoid symptoms like itching, bleeding and swelling by the time they turn 50, I am happy to have the opportunity to bring this procedure to Springfield and to provide patients with easy and effective hemorrhoid care." At her prior practice, Dr. Mullen successfully treated patients of all ages and was particularly sought after by women seeking hemorrhoid treatment after developing the condition as a result of pregnancy.
The CRH O'Regan System® is only available to patients through specially trained and licensed medical providers. The procedure is 99% effective, painless and is performed in the office in less than 60 seconds. This method offers a significant advance in the rubber band ligation of hemorrhoids. Unlike other techniques that use a metal clamp to grasp the hemorrhoid during banding, the CRH O'Regan System uses a smaller device and gentle suction to minimize discomfort and complications.
The CRH O' Regan System is the 'gold standard' in hemorrhoid treatment that requires no preparation or post pain medication, has virtually no recovery time and is covered by most insurance carriers.
About Virginia Medical Alliance:
Virginia Medical Alliance is an innovative medical practice located in Springfield, VA, just south of Washington, DC. We have worked hard over the years to earn a top reputation in our community for clinical excellence - including a unique focus on proactive, individualized care. For an appointment or more information, please call 703-997-9184.