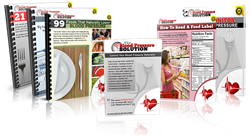 We teach our customers how to control their blood pressure without resorting to expensive, side effect-riddled drugs.
(PRWEB) October 30, 2013
The American Heart Association states, "High blood pressure is called "the Silent Killer" because it has no symptoms, so you may not be aware that it's damaging your arteries, heart and other vital organs." This ranks high blood pressure as the number-one risk factor for deadly strokes and is a leading cause of heart attacks, kidney failure, and even blindness.
Many people who are diagnosed with hypertension are often placed on medication by their doctor, with no guarantee of curing or even successfully improving the symptoms associated with hypertension. Most of the commonly prescribed blood pressure medications also have side effects such as dizziness, headaches, insomnia, digestive problems, nausea, or depressed sex drive. For some, these side-effects can escalate some of the high blood pressure symptoms they are experiencing.
The natural program available at BloodPressureSolution.com provides an easy to follow, step-by-step plan. Those with high blood pressure will see almost immediate improvement in blood pressure levels, heart health and general well-being. Users learn about the Seven Levers that can be used to change their blood pressure for the better, as well as how to reprogram their brain to help lower blood pressure. Additionally provided is a list of 99 Foods that have been proven to help lower blood pressure due to the specific ingredients found within them.
The Blood Pressure Solution is created by Primal Health, LP, who found success with their popular PaleoBurn fat-loss program, having sold over 70,000 copies worldwide in just under 2 years. They eagerly anticipate to accomplish the same with the Blood Pressure Solution program.
"We strongly believe that this is the best natural way to cure high blood pressure available, anywhere" says Ken Burge, co-founder of Primal Health. "We teach our customers how to control their blood pressure without resorting to expensive, side effect-riddled drugs." Ken is careful to mention that they never suggest anyone stopping medication of anytime without consulting their doctor.
It seems to be working. During the short time the site has been open, Primal Health has received many success stories with customers writing in saying they were able to decrease their medication, or get off it completely, in a very short time. Ronald M. from Mahopac Falls, NY writes: "It's been two days. I changed my diet. My blood pressure was 160/100, I checked it yesterday and it was 120/78. I can hardly believe it myself. [The Blood Pressure Solution] is great and it has a wealth of useful information. Thanks!"
For more information visit http://www.BloodPressureSolution.com
About Primal Health:
Primal Health aims to provide world-class health education and natural dietary supplements that help individuals reach their genetic potential, live longer, and improve their quality of life.
With over 80,000 customers worldwide, we are off to a great start, aimed at helping over 1 million people achieve weight loss success, improve their overall health, and ultimately reveal their ideal physique simply by tapping into the inherent wisdom of our own biological design.