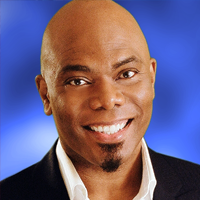 Positive diversity gives people a far more engaging way to interact with one another to get past superficial differences and not only build upon, but value and celebrate, individual strengths.
Washington, DC (PRWEB) October 30, 2013
Positive Business DC today announced that M.E. Hart will share insight on how to embrace positive diversity to build teams based on mutual respect and authentic communication. During the November 7 Meetup, Hart will help session participants look beyond deeply ingrained stereotypes and labels and form strong, brilliant teams.
The session is designed to give participants new strategies that help answer the question 'Who is the best candidate for the job?' By blending the science of Positive Psychology with the latest neuroscientific research, Hart gives a perspective that will help you challenge assumptions typically made during the hiring process. Participants gain awareness of when intuition helps—and when it gets in the way. Put into practice, Hart's techniques help build intuition.
"Globalization and the Internet have changed everything," says Hart. "Entrepreneurs have a broader pool of talent to choose from. Building an effective team is more important than ever before."
"Positive diversity is an inspirational approach to improving interpersonal relationships on all levels," says Marcia Moran, co-founder of Positive Business DC. "It provides a lens that enables people to peel back biases and preconceived notions about others. It's 'normal' for humans to make our initial assessment of someone within a matter of seconds. Subconsciously our biases play right into those assessments and often lead us to false conclusions."
"Ultimately, grouping people into categories seems like the easy way to deal with others. Instead, those groups really complicate organizational behavior and get in the way of building authentic relationships. Positive diversity gives people a far more engaging way to interact with one another to get past superficial differences and not only build upon, but value and celebrate, individual strengths," concludes Moran.
Hart is the CEO and Co-founder of Hart Learning Group LLC, a training company that provides innovative approaches to leadership, communications, team dynamics, and organizational change. He earned a BA in Russian Language and Literature and a Juris Doctorate from the University of Kentucky. Hart also holds a Senior Executive Leadership Certificate from Georgetown University. Deeply interested in the latest findings in neuroscience and human behavior, Hart is also certified in the Myers-Briggs Type Indicator, the Emotional Competency Inventory and has consulted using many other organizational assessment tools.
The November 7 Meetup on Positive Diversity will be held at Teqcorner (1616 Anderson Road, McLean, VA). Refreshments will be provided. To register visit http://www.meetup.com/positivebusinessdc/. Space is limited.
About Hart Learning Group, LLC
Hart Learning Group LLC offers innovative approaches to Leadership Development, Effective Communications, Team Dynamics, and Organizational Change. They provide executive coaching, and highly interactive staff training to local, national, and global businesses to help them develop high-performance leaders and teams.
They also offer keynote and kickoff addresses, and custom half- and full-day retreat learning experiences that are focused, effective and fun. Visit their website to learn more about their services: http://www.hartlearninggroup.com.
About Positive Business DC
Positive Business DC (@PositiveBizDC) was founded in 2012 by Shannon Polly, Marcia Moran and Donna Hemmert to inform and inspire leaders across the Metro DC region to increase well-being, productivity and profitability in the workplace. More than a decade of rigorous scientific research shows that well-being can be measured, taught, and increased through the tools developed from the science of positive psychology. Infusing these elements into corporate DNA enables organizations to increase productivity, reduce absenteeism and turnover, and drastically improve the bottom line.
Shannon Polly (@shannonpolly) is one of only approximately 300 people in world who has received a Master of Applied Positive Psychology from the University of Pennsylvania under Dr. Martin Seligman. Polly is a contributor (along with Dr. Martin E. P. Seligman) to the European Handbook of Positive Psychology (Psychologie positive en environnement professionnel).
Marcia Moran (@mmoran76) is a Performance Architect who delights in helping entrepreneurs build exceptional cultures from the ground up and also helps transform companies with toxic cultures into high performing organizations. As a columnist for Modern DC Business, she frequently writes about how to improve leadership, communication, and culture.
Donna Hemmert (@dhemmert) has been an executive in the Internet industry since 1994, driving marketing programs, forming strategic, multimillion-dollar partnerships, and leading companies. Her passion is building stellar teams and she has a flair for creating and enabling cultures that encourage her teams to consistently produce 'star quality' results.