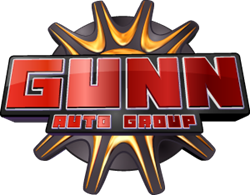 One Simple Price
San Antonio, TX (PRWEB) October 30, 2013
On Monday, October 21st, Gunn Automotive Group in San Antonio attended a dinner to honor the most recent recipients of their St. Philips College Gunn Automotive Group Tool Scholarships. St. Philips students John Housman, Eduardo Guillen, Lucretia Peyton, Pamela Talmage, David Contreras, Jr., Stacy Skiles, Armando Martinez, and Jesus Castro were the happy recipients of the scholarship. St. Philips College President Dr. Adena Williams Loston was also in attendance.
Since 2001, Gunn Automotive Group has been provided $10,000 annually for automotive technology students of St. Philips College who have shown great promise and outstanding achievement. The scholarship, presented Monday night by Gunn Vice President Rob Sabom and General Manager Scott Hilderbrand, is intended to help the students purchase tools and tool boxes, so that they can achieve even greater things.
As an integral part of the San Antonio community, Gunn Automotive Group believes this scholarship will enrich the automotive culture of San Antonio, and improve the lives of all San Antonians. With their standing as the premier dealer of automobiles in the city for over 55 years, it is easy to see why Gunn Auto Group has a stake in the car culture of the city.
With the automotive industry picking up steam and Texas' economy going strong, it will only strengthen the strong bond that already exists between San Antonio and the automotive industry. And thanks to the continued partnership between Gunn Auto Group and St. Philips College, exciting things are in store for both the students and the city as a whole.