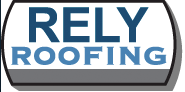 St. Louis, Missouri (PRWEB) November 01, 2013
Rely Roofing provides high quality flat roofs for homes and businesses as well as the maintenance required to keep them in top working condition. Throughout the autumn months, in deciduous areas flat roofs can build up a large amount of foliage if the proper drainage and removal systems are not in place. These leaves can cause permanent damage to the roof if not properly taken care of.
In order to get the best lifespan and avoid the costs of repairs on flat roofed buildings it is vital that all debris is cleared away at regular intervals. If a flat roof has already incurred stains or damage due to seasonal problems, schedule a repair before it's too late. Rely Flat Roofing offers repair services that will allow flat roofs to look and feel like it is brand new. Regardless of what sort of problem has occurred the skilled staff at Rely Roofing will be able to get any flat roof back to new flat roof condition.
Don't wait until it is too late in the season and the damage has already been done. Call or visit Rely Roofing with any questions or concerns about flat roofs and seasonal flat roof needs. They have been providing the community with high-quality flat roofs since 1976. The friendly staff is trained to not only know everything about flat roofs, but to offer the highest level of customer service so your experience is as helpful and enjoyable as possible. Flat roofs make a great choice for your residential or commercial building regardless of the season. Take the time to visit Relyflatroof.com to find out important information regarding installation and repairs during autumn.
About Rely Roofing
2013 is the 37th year of business for locally owned and operated Rely Roofing. Richard Ely, Owner of Rely Roofing runs the business with his three sons Michael, Allen and Jonathan. Rely Roofing has a long list of references for residential and commercial clients. Rely Roofing has re-roofed flat and metal roofs starting from single family units to buildings over 500,000 square feet. There is truly no job too large or too small for Rely Roofing. Contac the team today on the website, http://www.relyflatroof.com or call 314-968-6600.
###