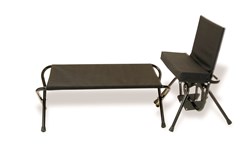 We hope to expand our distribution network across each region of the world, particularly in North America, over the next 12 months.
Burnsville MN (PRWEB) October 29, 2013
IntimateRider, a premier designer and manufacturer of mobility products for the physically disabled, is pleased to introduce an expanded global dealer network. The dealer network was developed after finalizing innovative partnerships with mobility, medical and rehabilitation equipment companies operating in the healthcare industry. Vidacura has recently signed on as a medical mobility and rehabilitation dealer of IntimateRider products, which are designed to improve movement and sexual intimacy for physically disabled adults.
"In the past, we have focused on direct online sales," said David Watkins, head of IntimateRider Sales and Marketing. Continuing, he shared that, "With this future direction we hope to expand our distribution network across each region of the world, particularly in North America, over the next 12 months." He went on to reveal that, "Our new dealer partnership is for resellers who are looking for an additional product line for their medical device, mobility or respectable sexual aide, stand alone business."
Vidacura is a dealer of insurance and health and wellness products. With offices in Farmington, Connecticut and Jacksonville, Florida, the company resells wheelchairs, power scooters, nutritional supplements and medical and diagnostic supplies, in addition to IntimateRider equipment and accessories. Vidacura executives said that, "We think that given the tools- the information, that people can and will make intelligent choices to care for themselves and those they care about. While we can't solve all the healthcare problems, we can make a difference."
The East Coast based company chose IntimateRider because of the products' quality and the rate at which IntimateRider's parent company, Health Postures, has been growing the mobility products. Vidacura is also taking advantage of discounts offered to dealers who participate in IntimateRider's expanded distribution network.
"As we did with Vidacura, a regional leader in the health and wellness products business, under our new distribution network, we're offering in-depth support," David Watkins said. "We will work with dealers every step of the way." When discussing the details of becoming of dealer under the expanded distribution network policies, Watkins shared, "An IntimateRider representative will review all electronic applications submitted through the company website. During initial conversations with dealer applicants, the representative will field questions applicants may have."
Maximum weight IntimateRider products can manage is 275 pounds. The equipment comes with a three year warranty from the date of shipment; liberator and upholstery products carry a one year warranty. The equipment weighs 15 pounds and is shipped fully assembled. The expanded distribution network goes into effect immediately.
About IntimateRider
IntimateRider (http://www.intimaterider.com), is a division of Health Postures, a premier designer and manufacturer of health products, including workplace ergonomics and sexual positioning products for physically disabled men and women. IntimateRider products are designed to help adults with arthritis, multiple sclerosis, cerebral palsy, spinal cord injuries, joint replacements and other physical challenges to realize more fulfilling intimate relationships. The products have been on the market since 1996.
Contact:
IntimateRider
14310 Ewing Avenue South, Suite 100
Burnsville, MN 55306
952-873-6136
http://www.intimaterider.com