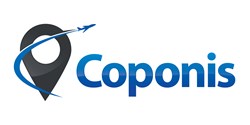 The safety of the guests and the properties is the main concern but we have developed the site and Apps to enhance the overall experience by providing all the information the guests need
(PRWEB UK) 30 October 2013
Coponis takes the traditional 'Welcome Information Pack' provided to guests at self-catering accommodation & utilises technology to put that information (& much more) straight into the hands of the guest prior to their arrival. This gives the guest clear and succinct information to enhance their stay, even before they make their trip.
Coponis' first concern is to make sure that every guest has a stay that is as safe & comfortable as possible; whilst empowering them to make the most of their time at the accommodation by presenting them with all the information they could need, at the swipe of a finger or click of a mouse.
In providing information to guests in a clear, concise and easy to navigate format - exactly when they want it - the need for them to contact owners or management agents is reduced. This not only enhances the guest's experience hugely but also frees up the property owner's and manager's time.
Setting up a property on Coponis is smooth and straightforward for the property owner/manager, with step-by-step instructions to help with all levels of computer experience. Once it's set up they can completely manage all their customers' stays simply and smoothly from then on. Scheduling & inviting guests via the Coponis dashboard is quick and easy. Once a guest has automatically received their own unique login details (on the Apps (Apple & Android) and/or on the website); they then have access to all of the Safety, Property & Local Information that they could possibly need.
Coponis not only helps the guests to find and access their accommodation, it keeps them safe, confortable and happy, with instant access to all the facilities of their surrounding area. In return, this frees up significant amounts of time for the owners/agents, puts everyone's minds at rest (including Insurance Companies!) and ensures not only returning guests but reviews of customer satisfaction that will increase numbers of bookings.
Guests have access to:

The property address
Directions to the property (if via the App it uses GPS to locate them and gives them a tailored map)
Information about their stay: including check in times, terms & conditions, rules etc
Where to park if they are travelling by car
The weather where they are staying
How to gain access to the property
How to use and operate equipment such as the heating system, the DVD player, the oven
How to deal with quirks, eg the back door which sticks so you have to lift and twist it to open...
What facilities are at the property
Where to eat, drink, visit, get cash out, shop, fill up the car, watch a film and more
Who to contact during the stay with any issues or compliments!
What to do in an emergency including how to escape if there is a fire, where the first aid kit is, how to turn the water off if there is a leak etc
Coponis founder, Dan Whiting, says "Having run a holiday let management company we saw the issues that owners and guests face and wanted to create a tool to cater for both their needs. The safety of the guests and the properties is the main concern but we have developed the site and Apps to enhance the overall experience by providing all the information the guests need"
From initial testing of the system the feedback from guests and owners has been tremendously positive with all guests saying that hey want their next self-catering accommodation to have Coponis. Owners saw a vast reduction in queries from guests (74% reduction) and an increase in guest review ratings on sites like TripAdvisor.
Mark Lavington, Director of specialist holiday home insurance brokers, Boshers Ltd commented, "Through it's innovative use of digital media, Coponis places guests at its heart, engaging and informing them, thus resulting in a safer and more enjoyable self-catering holiday experience"
As part of the safety features Coponis promotes the British Red Cross First Aid App which is downloadable from within the Coponis Apps.
Although Coponis has plans to go international, initially they are pushing the launch nationally following a successful trial in Bath with The Bath Holiday Company. Katie, manager at The Bath Holiday Company says "Not only has Coponis made me, as a manager, feel secure that our guests are safe & happy, it is also a great marketing tool. Knowing that they can make the most of their stay in terms of places to visit, finding places they need (eg banks, pharmacies, grocers) is a huge asset to our business that gives us the edge over anyone who doesn't have Coponis. More guests coming back, happy customers and fabulous reviews from satisfied guests."