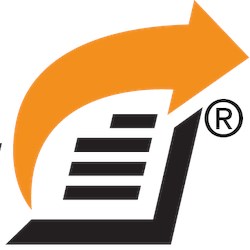 Ghouls and goblins might be scary at Halloween, but following your dreams shouldn't be.
Westlake Village, CA (PRWEB) October 30, 2013
CorpNet.com, a leading online business document filing company that helps entrepreneurs start a business and keep a business in compliance, is helping entrepreneurs get past the fear that stops them from reaching their potential.
"Fear has stopped countless great businesses before they've begun. At CorpNet, we want everyone who has a dream to take the reins and make it happen. Ghouls and goblins might be scary at Halloween, but following your dreams shouldn't be," said Nellie Akalp, co-founder and CEO of CorpNet.com.
"So if you've been considering starting a business, take a deep breath and jump right in! Set a deadline with yourself and do something that will force yourself into action. With every action you take, you'll be gaining confidence and momentum. And who knows where this exciting entrepreneurial path will take you by next Halloween," Akalp added.
CorpNet's five tips for overcoming the fear of starting or expanding a business are:
1. Forget about perfection: Too often potential entrepreneurs wait until every little detail of their business is perfected before launching. Instead, entrepreneurs should forget about perfection, go with what they have, and build as they learn.
2. Face the worst-case scenario: If you start a business and fall flat on your face, how long would it take you to recover? How hard would it be to find another job or start another business venture? Would you be down for a few months, a few years? Could you handle that risk? And what's that risk compared to a lifetime of never chasing your dream?
3. Take steps to minimize the downside of failure: No matter your personal situation, you should always manage risk intelligently. You can make the necessary preparations to minimize the downside of failure. For example, you can structure your new business to minimize your personal liability, such as incorporate or form an LLC. You can build up an emergency fund. Or you could begin the early stages of your business while you still have a 'day job.'
4. Be realistic about your financing: If you don't have access to tons of capital, you probably shouldn't consider launching a manufacturing company with lots of overhead and expensive product inventory. However, it's more than possible to start a business with just a small investment.
5. Think about what's truly scary: Starting a business can be a scary endeavor, but think of it this way: never taking a chance on your dreams can be scariest outcome of all.
Through CorpNet.com, Nellie and her husband Philip Akalp have empowered thousands of entrepreneurs to start their own business. The company is known for its customer-centric philosophy, developing a range of free, value-add tools to help small business owners thrive in today's economy. CorpNet customers rave about the company's friendly, helpful service, including five-star CorpNet reviews on TrustLink.
To help put their dreams in motion, CorpNet.com customers can enter promo code "HALLOWEEN" to receive 10% off any CorpNet.com deluxe or complete filing package.
About CorpNet.com
CorpNet.com is an online business document filing service that provides new and existing business owners with the most comprehensive, cost-effective services when it comes to starting, protecting, and managing a business. Through its website, CorpNet.com provides business filing services required for a variety of business needs such as: incorporate online or form a Limited Liability Company (LLC), file a DBA, Doing Business in Multiple States (Foreign Qualifications), close a business (Dissolutions), Registered Agent Representations, Trademark Search and Registrations, and Corporate Compliance services and supplies for all 50 states.
Founded by experienced entrepreneur/attorney husband and wife team, Philip and Nellie Akalp, CorpNet.com is a private company based in Westlake Village, CA. For more information, please visit http://www.corpnet.com or follow @CorpNet on Twitter.