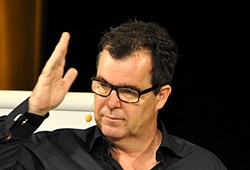 People are still relying on the 'traditional' methods of investing for capital growth. But this old, out-dated model isn't working anymore.
(PRWEB) October 30, 2013
Real estate strategist, Rick Otton, has commented on a new report that shows high-income earners are benefitting the most from government support for housing. Mr Otton says the data does not mean that struggling families or aspiring property investors should feel that they are more disadvantaged in their quest to become home owners.
The recently released Grattan Institute report shows only 25 per cent of renters get any government assistance or subsidies. The report, Renovating Housing Policy, found homeowners received $36 billion a year in government subsidies, landlords about $7 billion and renters less than $3 billion.
"Support for owner-occupied housing used to be roughly even across all income groups," the report says. "Now the highest-income owners get government support of roughly $8000 per year, whereas the lowest-income owners get a little over $2000."
Mr Otton said while this scenario meant that renters were seemingly in a tenuous position, home ownership and financial freedom was a possibility for all families and property investors if they adopted non-traditional real estate investing techniques.
"People are still relying on the 'traditional' methods of investing for capital growth. But this old, out-dated model isn't working anymore," he said.
"There's never been a more important time than now for the Australian public to discover this secret to no-money-down real estate investing."
Australian property investing events
Mr Otton, author of 'How to Buy a House for a Dollar' regularly runs intensive training sessions, ultimate wealth summits and education seminars to teach people his low-risk, high reward alternative tips and strategies.
This year, he has held a series of one-day events across major Australian cities, and a 3 day conference in the UK.
"During my training sessions, I take participants on a jam-packed step-by-step journey on how to create positive cash flow properties, how to leverage the power of no-money-down strategies without bank loans or needing a large deposit, and negotiation secrets," he said.
"I want to transform the way people buy and sell property in Australia. I've already taught thousands of people how to buy property using little or no money, through my private training programs."
There are no more events planned for 2013, but Mr Otton has made available for free download his Power Property Profits Pack at HowToBuyAHouseForADollar.com.au.
Enquiries about future events, or the download, can be made by phone, in Australia, on 1300 888 450.
About Rick Otton
For over 23 years property millionaire Rick Otton has built an impressive real estate portfolio using innovative strategies that he has developed – strategies in which transactions are made without the need for traditional bank-type loans.
He constantly refines his techniques as he buys and sells properties through his We Buy Houses business which operates in Australia, New Zealand and the UK.
A gifted speaker and educator, Mr Otton conducts regular one-day free seminars across Australia, which build on the the concepts he shares in his 2012 book 'How To Buy A House For A Dollar', voted by Money Magazine and Dymocks Book stores as one of the Top 10 Most Popular Finance Titles for 2013.
He regularly records and publishes iTunes podcasts via his channel Creative Real Estate.
His innovative low-risk, high-reward approach to Australian real estate investing has been featured in a variety of television programs and magazines, including Today Tonight, Hot Property and Australian Property Investor.
To register for one of Mr Otton's free Australian one day seminars visit HowToBuyAHouseForADollar.com.au or phone, in Australia, 1300 888 450.