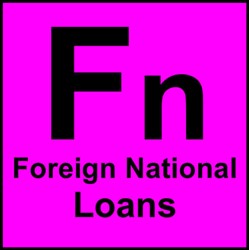 Finding Foreign National Mortgage Programs is easy at Mortgage Elements
Chicago, IL (PRWEB) October 30, 2013
Businessweek recently reported that international buyers have become a significant and growing segment in today's Real Estate market accounting for as much as 19% of all transactions in Florida in June 2012. The majority of international buyers are concentrated in 5 states: Florida, California, Texas, Arizona, and New York. Origination News reported that most of these transactions - 83% - are also cash deals requiring no mortgage. This may be beneficial to the property seller since they don't have to wait for their buyer to be approved for a mortgage. This is not good news to Mortgage Brokers that make a living by providing mortgages. However, if 83% of the deals are cash, this leaves 17% of Foreign National buyers that need a mortgage, but finding Wholesale Lenders that offer a Foreign National Mortgage Program can be difficult - until now.
Mortgage Elements Inc. maintains a database that tracks Wholesale Lenders who offer Foreign National Loan programs in different states. Mortgage Brokers can access the database without charge at http://www.MortgageElements.com and find Wholesale Foreign National Lenders. The loan terms, underwriting guidelines, and allowable LTV (Loan to Value) ratios vary between lenders. Researching the best program for each borrower can be time consuming, but this task can be greatly reduced with the Mortgage Elements interface. With just a few mouse clicks, Mortgage Brokers can view and compare the different lenders, loan terms, and guidelines.
Why don't more lenders have Foreign National mortgage programs? There are several reasons that contribute to the scarcity. One reason is that most mortgages are sold to one of the Government Sponsored Enterprises (GSE) - Fannie Mae, Freddie Mac, FHA, or VA. All these GSE's have underwriting guidelines which incorporate residency requirements that Foreign National buyers can't meet. Many of these buyers pay cash because they want to, but others use cash because they can't qualify for Conventional or FHA financing.
Although many international buyers would be excellent borrowers and a good credit risk, Foreign National lending does carry a higher risk than lending to US residents. Most of these properties will be vacation homes or investment properties. Investment and vacation homes have a higher default risk than a primary residence. The rationale being that if a borrower runs into financial distress, they will pay the mortgage on their primary residence and let the investment or vacation home go into default. Other reasons include tightened credit standards imposed by regulators since the Financial Crisis and simply a lack of lenders who are experienced with Foreign National borrowers.
Using http://www.MortgageElements.com can help quickly locate and research the few Wholesale Lenders that are active in Foreign National mortgage lending. The website is also optimized for use with Touch Screen technology. Brokers can easily find and research lenders from an iPad or tablet computer with just a few taps on the screen, just as easily as from their desktop computer.
About Mortgage Elements Inc.
Mortgage Elements Inc. is an internet marketing company that provides marketing, database, search, and consulting solutions for the mortgage industry through its website http://www.MortgageElements.com. The company uses a unique website design optimized for touch screen technology and use on mobile devices, desktop, and laptop computers. Mortgage Elements is a B2B company for the mortgage industry and not a lender.