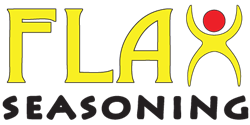 Flax Seasoning LLC will be debuting its 4 new international spice blends this weekend at the DC Metropolitan Cooking & Entertaining Show.
Arlington, VA (PRWEB) November 01, 2013
Flax Seasoning LLC will be debuting its 4 new Global Cuisine spice blends this weekend at the DC Metropolitan Cooking & Entertaining Show on November 2-3 at the DC Convention Center. The show is a major attraction for food lovers drawing over 23,000 visitors in 2012. Flax Seasoning will be one of over 200 vendors selling their products directly to customers perusing the show floor.
The show floor will not only be bustling with food vendors but also host over 20 cooking demonstrations, tasting workshops, and book signings from celebrity chefs. As the Holidays quickly approach people are already starting to contemplate what tasty meals they will be cooking.
For show attendees looking to ditch the same old Holiday flavor and try a new tasty seasoning with a healthy twist Flax Seasoning is prepared to make an impression. Flax Seasoning will be debuting its new line of Global Cuisine Spice Blends consisting of 4 blends: Kickin' Caribbean Curry, Magnifico Mexican Mix, Magic Mumbai Masala, and Bangin' Bangkok BBQ. The 4 new blends bring an international flavor to health conscious spices expanding the company's seasoning line to 7, adding on to its already popular Sensational Seasoned Salt, Amazing All Purpose Blend, and Mighty Maple Cinnamon.
"We are looking forward to debuting our new products at the show and reaching as many customers as possible," says Darren Baker, Flax Seasoning Chief Health Nut (President). He continues, "Not only are our products gluten free, vegan, and use organic ingredients, but our company is local to the DC area so we are excited to reach more customers in our backyard. We want to encourage people to try our products especially for their Holiday meal planning."
The show is sure to be an exciting show for any food lover to attend. Whether attendees are attracted to the show to buy from their favorite local and national vendors, get gifts for the holidays from the show's Holiday Bazaar, or see hang out with some celebrity chefs, all who are in attendance are sure to have a memorable experience. The DC Metro Cooking Show will be at the Walter E. Washington Convention Center and take place on Saturday, 10am-6pm, and Sunday, 10am-5pm.
Flax Seasoning LLC is a Virginia-based health food company pioneering innovative spice blends with a healthy twist by combining flax seeds with unique spice and herb combinations. Their products use organic ingredients, are gluten free, non-GMO, and vegan friendly.