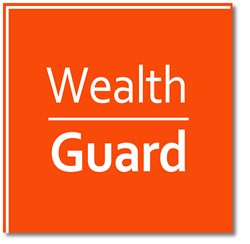 "Our success has been guided through solid, qualified input from our advisers and we are very excited to add John to this list of notable contributors." WealthGuard founder and CEO, Roger Gershman.
San Francisco, CA (PRWEB) October 30, 2013
John Luongo, currently the CEO Mentor at the Devlyn Corporation, is bringing his 40 years of chief executive and senior operations experience with leading technology companies to WealthGuard, Inc. Luongo's track record includes stints at Lightspeed Venture Partners, The Vantive Corporation, and Oracle. He is also currently on the Board of Directors of Buzzient, Inc. and is an advisor to chief executives of several other early stage startup companies. Luongo undoubtedly brings invaluable expertise in the technology industry to WealthGuard, and the services they provide should continue to improve as a result.
"John's decision to join our Founders Circle will bring an amazing boost to our company and clients," said WealthGuard founder and CEO, Roger Gershman. "Our success is guided by solid, qualified input from our advisers. We are very excited to add John to this list of notable contributors."
Most recently, from 2003 to 2009, Luongo was a CEO adviser to Virsa Systems at Lightspeed Venture. The company was sold to SAP in 2006 for $400 million. During that time, Luongo was also on the board of directors at Star Analytics, which was acquired by IBM in 2013.
Prior to his work at Lightspeed, Luongo was the CEO of The Vantive Corporation, a leading customer relationship management (CRM) software provider. Joining in 1993, he took this company from a valuation of $500,000 to more than $160 million through several rounds of financing and an IPO in 1995. At Vantive, Luongo created a strategic partnership with PeopleSoft that ultimately led to their acquisition of Vantive in 1999 for $540 million.
Luongo was Oracle's 26th employee and founded its International Division. From 1982 to 1990, as Senior VP of the International Division, he expanded Oracle's global business into 92 countries with 33 wholly owned subsidiaries, 3,400 employees and $452M representing 49% of total revenues.
"I'm looking forward to contributing to an already impressive team and extremely valuable new public service," Luongo said, commenting on his new position as a member of WealthGuard's Founders Circle. "Having been a part of several IPOs and acquisitions in my career, I'm confident the services that WealthGuard provides can be an amazing asset to companies going through these kind of liquidity events."
The WealthGuard Founders Circle is a group of leaders from all types of industries who bring relevant experience and influence to the direction and growth of WealthGuard, Inc. In addition to Luongo, the WealthGuard Founders Circle includes Chairwoman Jan Blaustein Scholes, a director at various companies in the Bay area; Ben Stuart, a leading marketing executive in financial services and currently directing U.S. Advertising & Global Agency Relations at American Express; Benette Zivley, an attorney and the former Texas Securities Commissioner; Barry S. Baer, a full-time financial management operator and consultant and Chief Financial Officer; Douglas H. Dolton, an experienced entrepreneur and consumer financial services industry CEO; and Michael Mattson, the head of gift planning at Syracuse University.
About WealthGuard, Inc.:
WealthGuard, Inc. helps individual investors make better-informed decisions about the financial guidance they receive through unbiased transparent analysis of their advisors' performance, commissions/fees, and solicited products. They serve only the best interests of clients, not advisors, banks or brokerage firms. Transparency in wealth management is more than their slogan—it's the way they do business.
To find WealthGuard:
on the web, visit http://www.wealthguardinc.com
call them at 888-802-3935
Connect on Twitter at http://www.twitter.com/WealthGuardInc
Check out their Facebook page at http://www.facebook.com/WealthguardInc