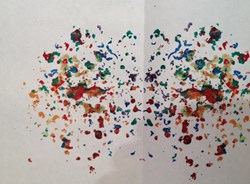 Art is an expression of a child's inner soul. These organic products really bring the expressions to life!
(PRWEB) October 29, 2013
Milaa is bringing excitement and new-twists to its programs with its vibrant, all-natural crayons and modeling wax. The crayons and modeling wax are all made from beeswax, with natural dye to give them vibrant colors. They attract not just kids, but adults who may not normally use crayons and synthetic modeling material like Play-Doh.
Milaa has high standards when it comes to caring for and nurturing children, and the material it uses for its programs reflect this philosophy. "We only use the finest material for our programs," says Paul Jan, founder of Milaa and a graduate of the Massachusetts Institute of Technology. "I would not give supplies that are full of man-made chemicals to my own children, and I believe it should be the same for other children as well," says Jan.
The crayons are designed with the children's safety and usability in mind. Crayons are made from all-natural beeswax, and it is safe to eat bits and pieces of these crayons. Instead of being round, the crayons are shaped like rectangular blocks. "The way the crayons are shaped has to do with the way young children grip objects," says Jan. "At younger ages, it is easier and more comfortable for young children to grab bulky shapes like rectangles. The shape also has more surface area which puts more color on the paper at once," says Jan.
Additionally, these crayons can also be used for other purposes. "Children can stack them like Legos to create different shapes," says Jan. "The crayon blocks can also be shaved and melted on paper to create multi-rainbow-like effects. The packaging allows parents to easily take the crayons with them on trips, and they are accessible enough so that children can draw and play with them," says Jan.
Because the modeling wax is made from all-natural beeswax, it is also safe to consume. This product can be shaped to the child's imagination. Unlike Play-Doh, this product can be used over and over. "Modeling wax that is made of beeswax is a great invention that can be reused over and over," says Jan. "Beeswax feels harder initially but can be warmed up using body temperature. Once it is warmed up, it can be molded to the child's liking," says Jan.
Parents who have seen these crayons and worked with the modeling beeswax have all been very pleased with the products. "These crayons are wonderful. My daughter and son loved them so much," says Chris Liu, professor of management at University of Toronto's Rotman School of Business. "They are really easy to carry around and can keep the kids entertained while dining out," says Liu. "They are also very easy to maintain. Best of all, they provide natural tactile stimulation to the children, which is a refreshing thought in the world of plastic," says Liu.
About Milaa
Milaa, an acronym that stands for Morality, Intelligence, Leadership, Athletic, and Artistic, was founded with the following principles:
1. Holistic approach embraces well-rounded learning and development, which is important at the young age
2. Sensory experiences and the sense of imagination are essential for child development
3. Movement is essential for motor and cognitive development
Milaa's vision is to nurture well-rounded children and prepare them to be successful in formal learning and develop the creativity and cognitive ability to solve practical issues.
Milaa is founded in 2013, and is based in Toronto, Ontario, Canada. For more information, please visit its website at http://www.milaainfo.com.