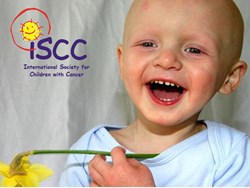 Irvine, CA (PRWEB) October 29, 2013
As an important charity for children with cancer, the ISCC strives to make a big difference in the lives of children and their families by holding their annual "Angles of Mahak" gala fundraiser at 6PM on Saturday, November 2nd at the Hyatt Regency Hotel in Irvine, California.
This critical fundraiser, which has typically sold out in recent years, helps provide the majority of the revenue for this unique charity for children with cancer. Last year, it proved to be an incredibly entertaining and emotional affair that joined diverse members from the community together for a common cause.
This year, the "Angles of Mahak" gala fundraiser will be hosted by comedian and actor Maz Jobrani (Universal Pictures' The Interpreter, NBC's The West Wing) and radio host Shahrzad Ardalan (670AM KIRN).
This year's gala will feature a reception and silent auction, followed by a fundraising dinner and entertainment for the evening. A special selection of entertainers, including soprano singer Raeeka Shehabi Yaghmai and world-renowned composer and conductor Maestro Loris Tjeknavorian will be on hand to perform.
Several key guest speakers will provide relevant discussion about the impact of the international cancer society, as well as ways donors can support children with cancer through the non-profit organization.
Tickets for this event will be available in advance from the ISCC for $150 per attendee. Sponsorship opportunities will also be available by contacting Susan Shahidi directly at 949-679-9911.
The International Society for Children with Cancer is a non-profit, non-governmental, non-political international cancer society. Among the leading child cancer charities around the globe, ISCC is dedicated to helping children with cancer, regardless of their financial status and nationality. ISCC strives to connect with those who want to donate to cancer in an effort to save the children by breaking the link between children and cancer. 100% of all donations are tax deductible.
The International Society for Children with Cancer support staff is available for both mainstream national and regional online, print, radio and television interviews. Images and information about ISCC and how to donate to the non-profit are available on: http://www.iscc-charity.org.